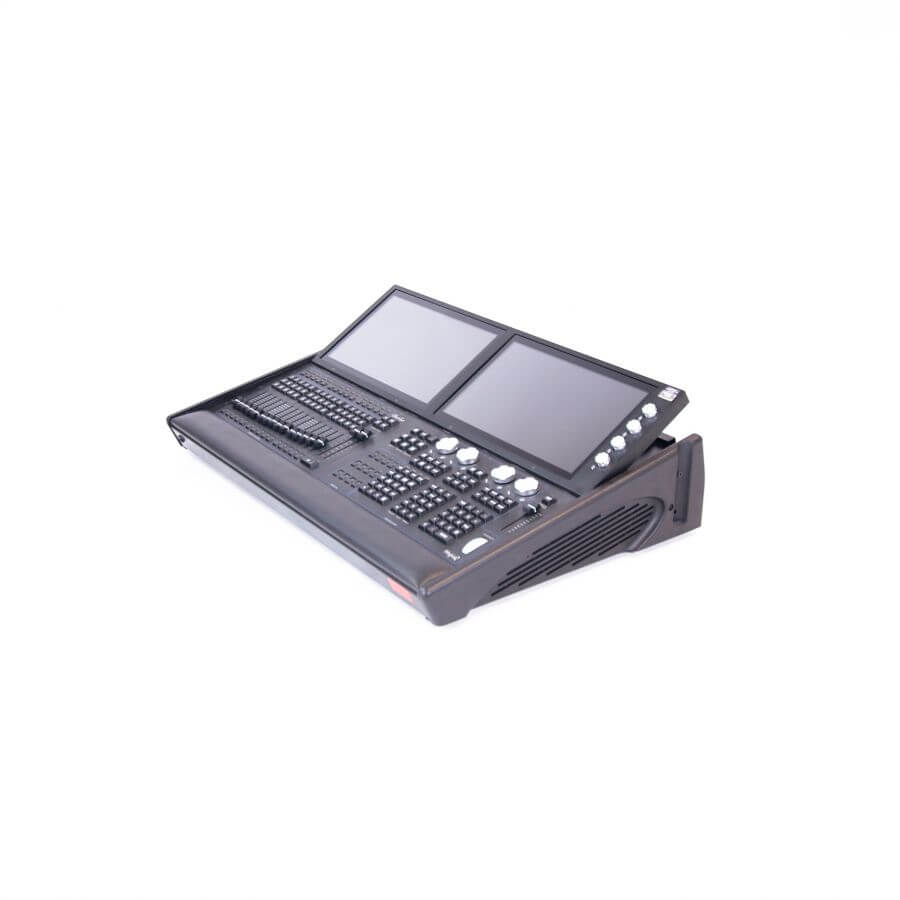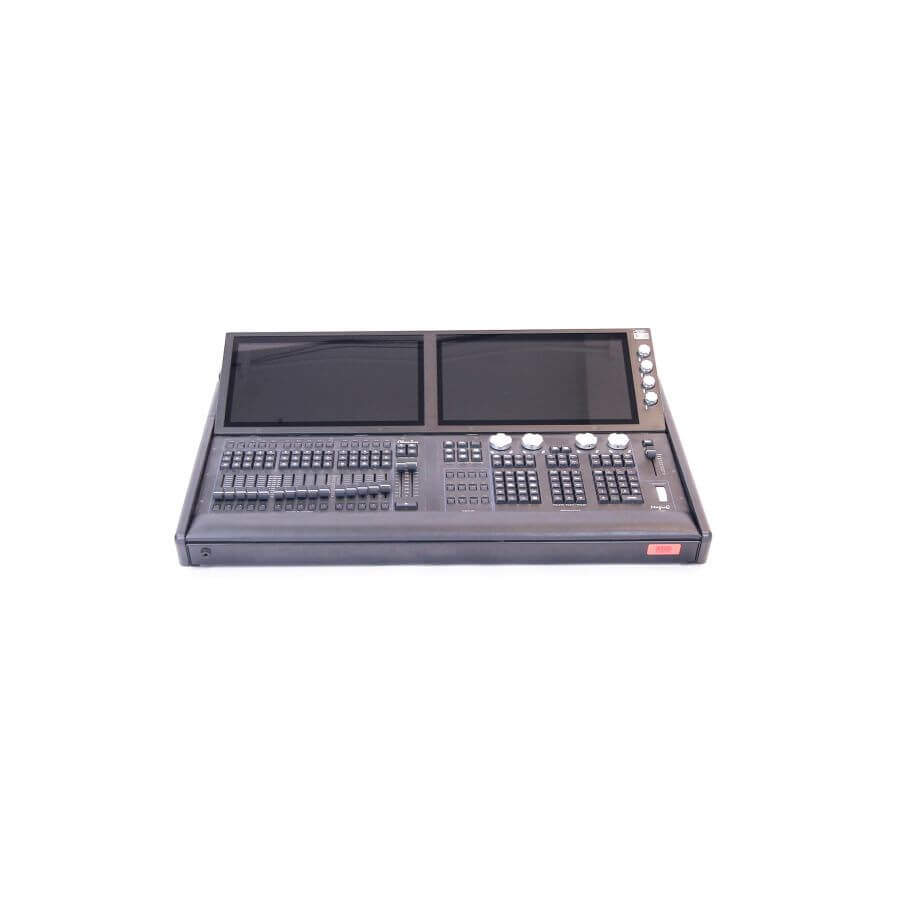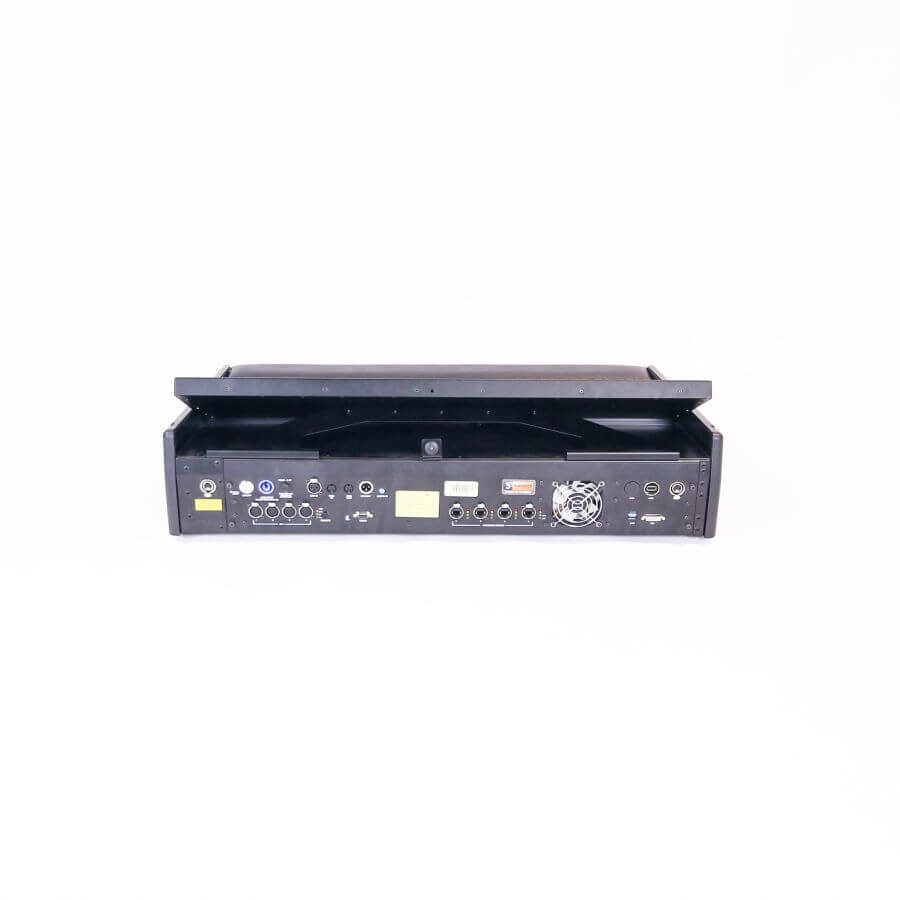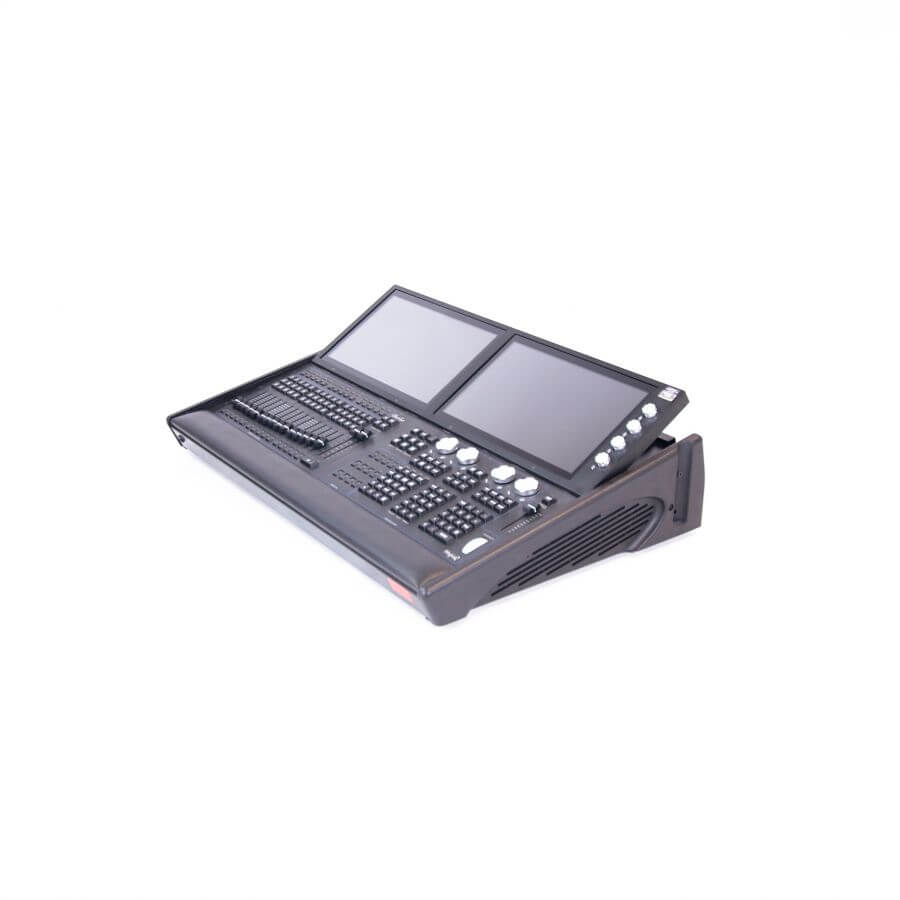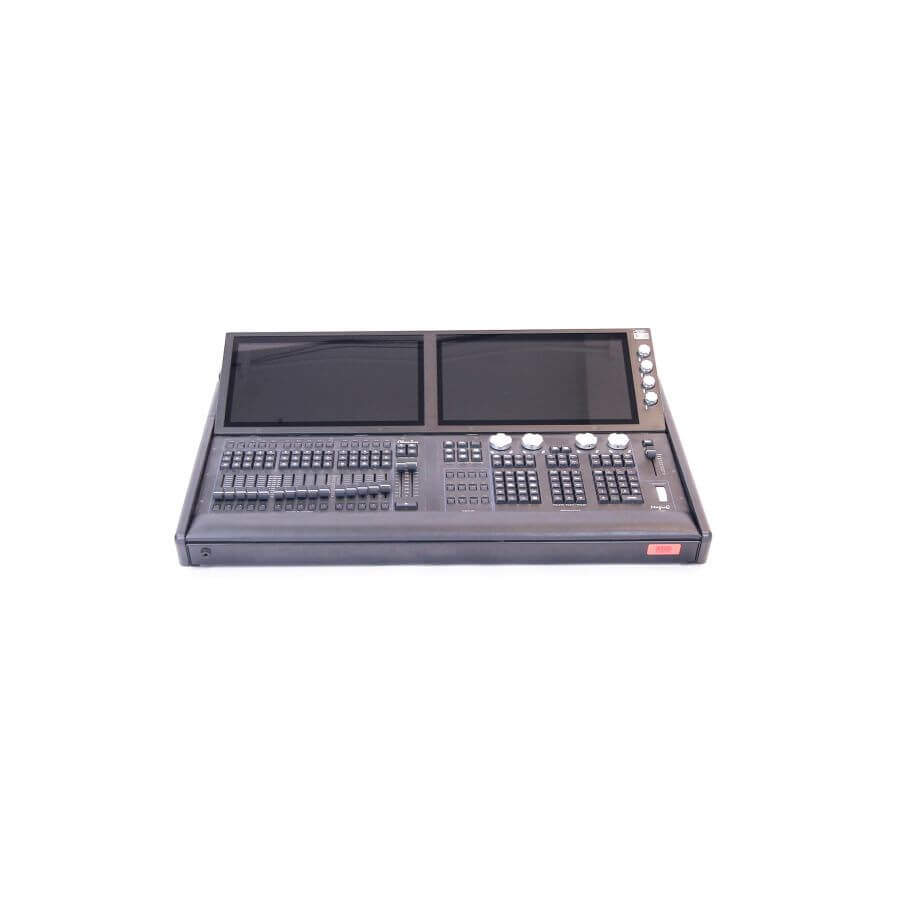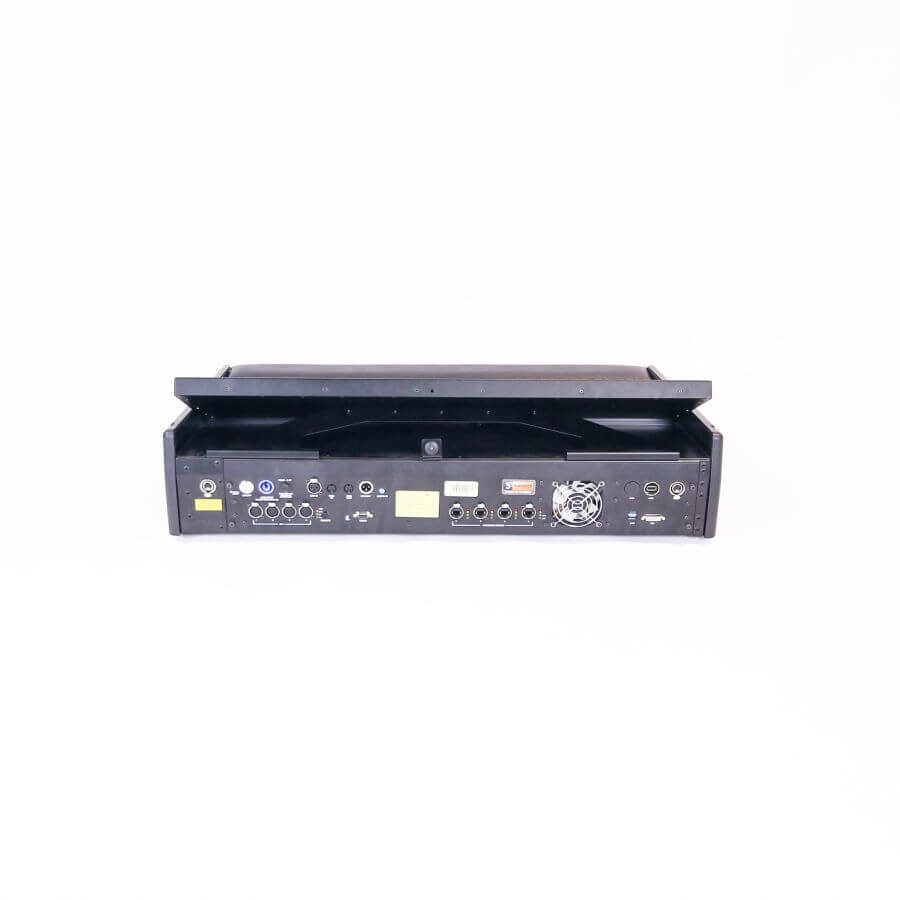 Listing Details
Lighting Console
The MagicQ MQ500 Stadium is designed to operate at the highest level of show control, supporting up to 200 universes direct from the console without the need for external processing. MagicQ MQ500 Stadium is designed for high performance and complex shows.
MQ500 Stadium features dual HD resolution multi touch 15" displays with adjustable viewing angle and multi touch gesture support. It has the largest number of playbacks in the ChamSys family, with 42 playbacks made up of both fader and executor playbacks for live busking. This includes 15 full faders, 15 executable playbacks, and a dedicated section of 12 multipurpose Macro/Execute/Playbacks/Palette keys. For additional control connect a MagicQ Stadium Wing and get even more playbacks and another touchscreen display as well.
The MQ500 Stadium has inbuilt MagicVis 3D visualiser with high quality beam and gobo rendering. This means you can preprogram a new song or create new effects offline, and save time onsite.
The MQ500 Stadium has 4 built-in DMX ports and inbuilt 4 port ethernet switch.
This versatile console also includes an intensity wheel and 100mm split crossfaders for theatre control.
Includes: Power Cable, Littlelite
Customer reviews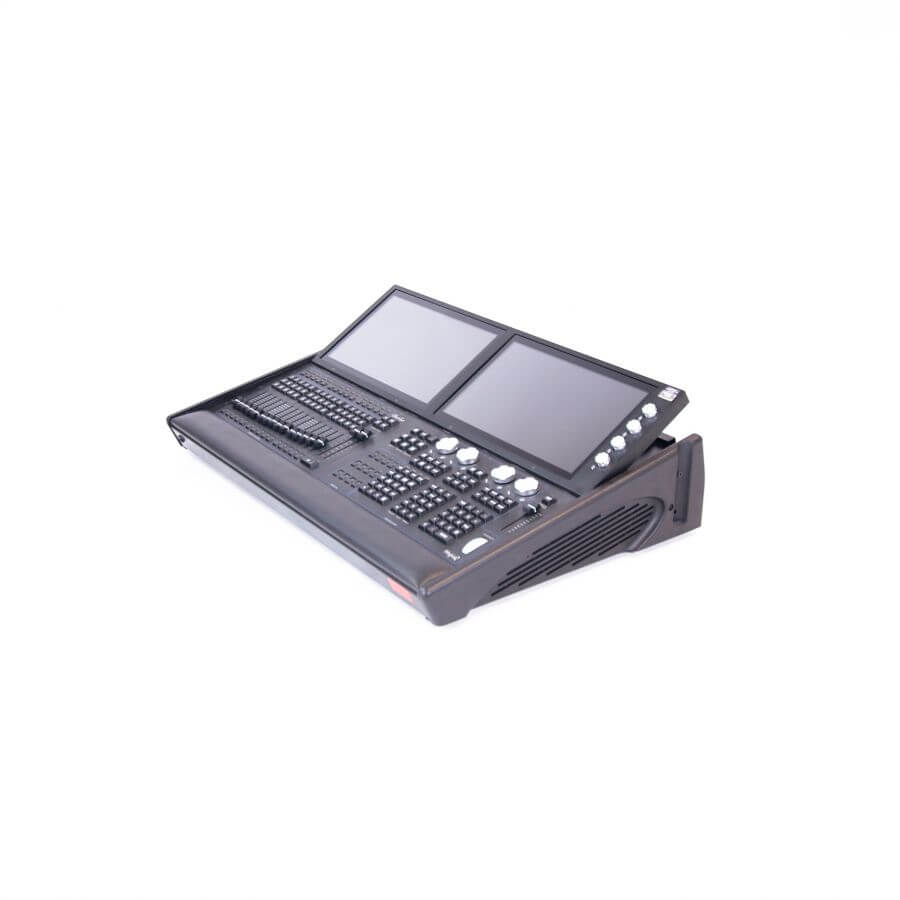 Return to the main product page to write a review.
All reviews come from verified purchasers
Store Policies
Shipping Policy

Shipping amount will be attached to the final invoice.

Refund Policy

All sales are final. If a damaged shipment is not immediately refused, Soundsupply reserves the right to refuse a customer refund.

Cancellation / Return / Exchange Policy

By ordering an item on Gearsupply, you are committing to paying and purchasing the product. Except for extraordinary circumstances, no returns or exchanges permitted.
We use cookies to improve your experience on our website. By browsing this website, you agree to our use of cookies.