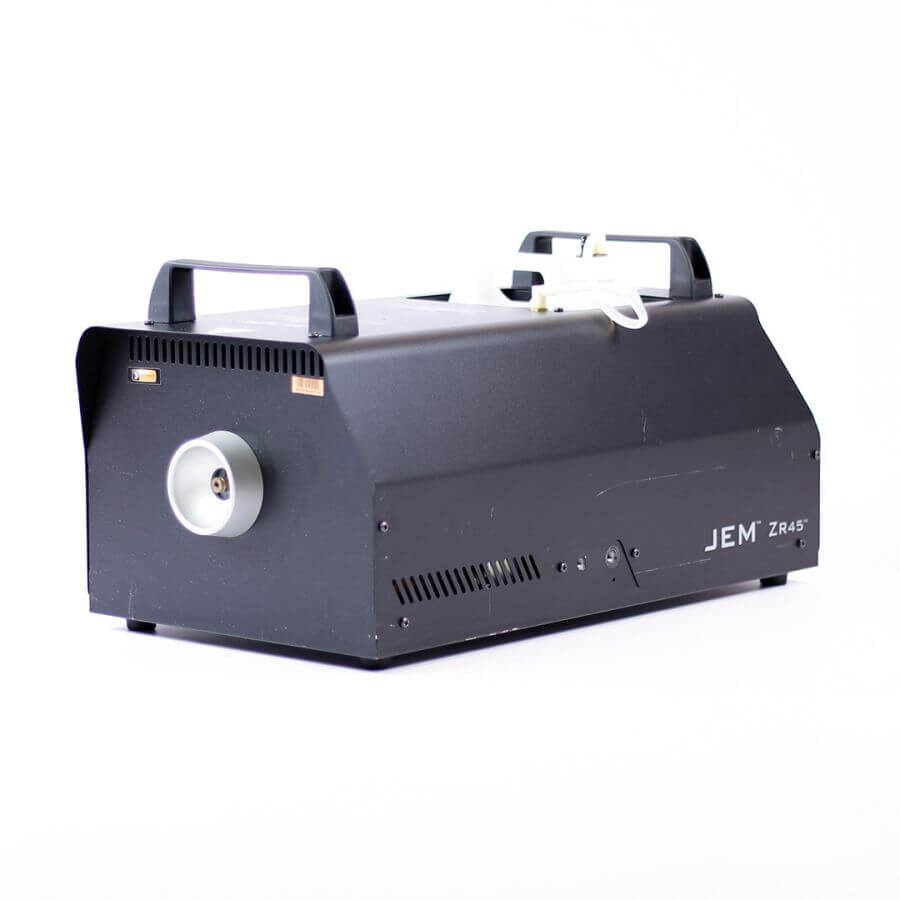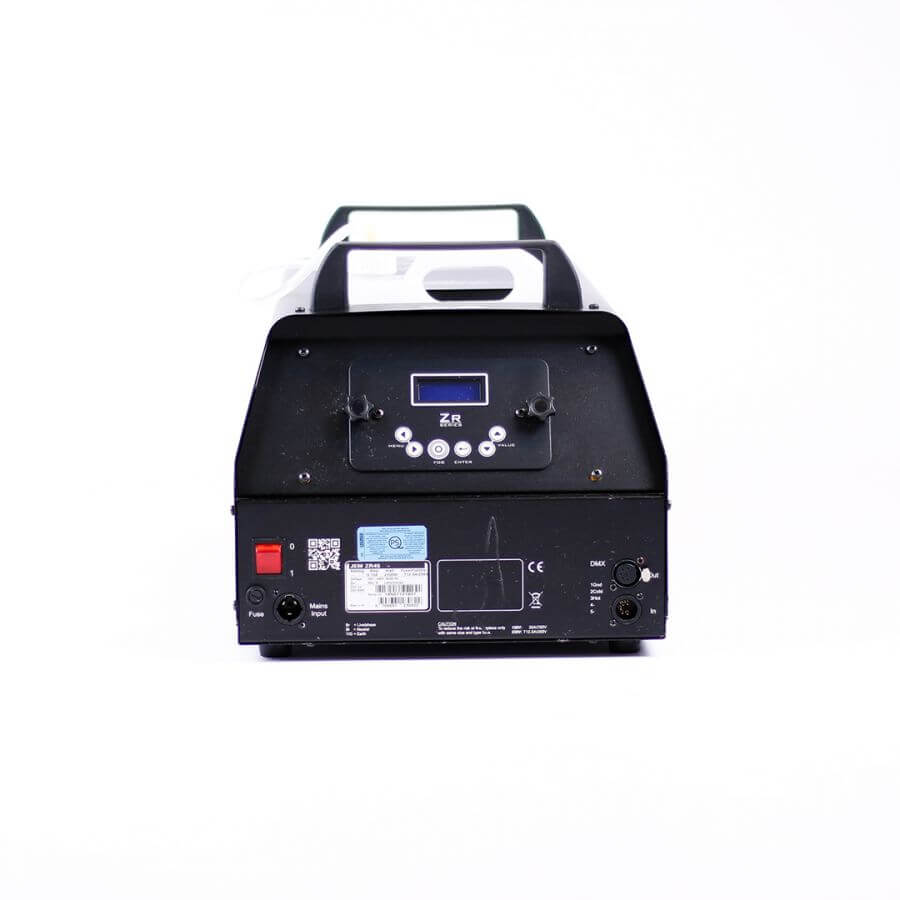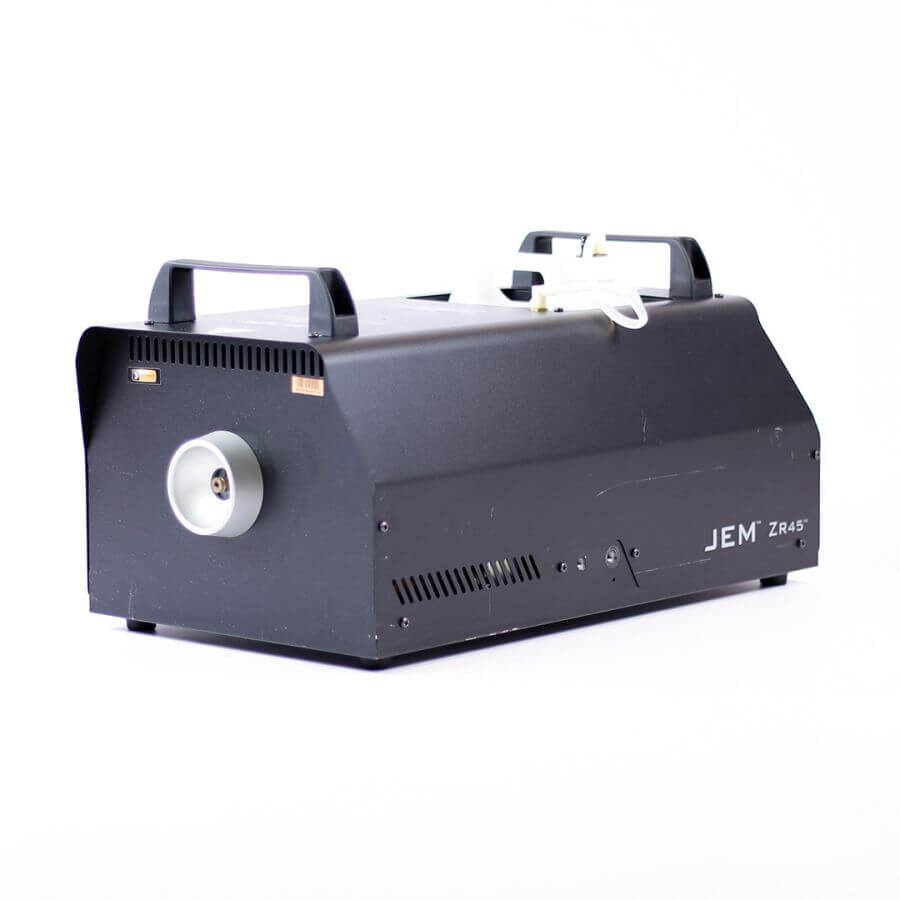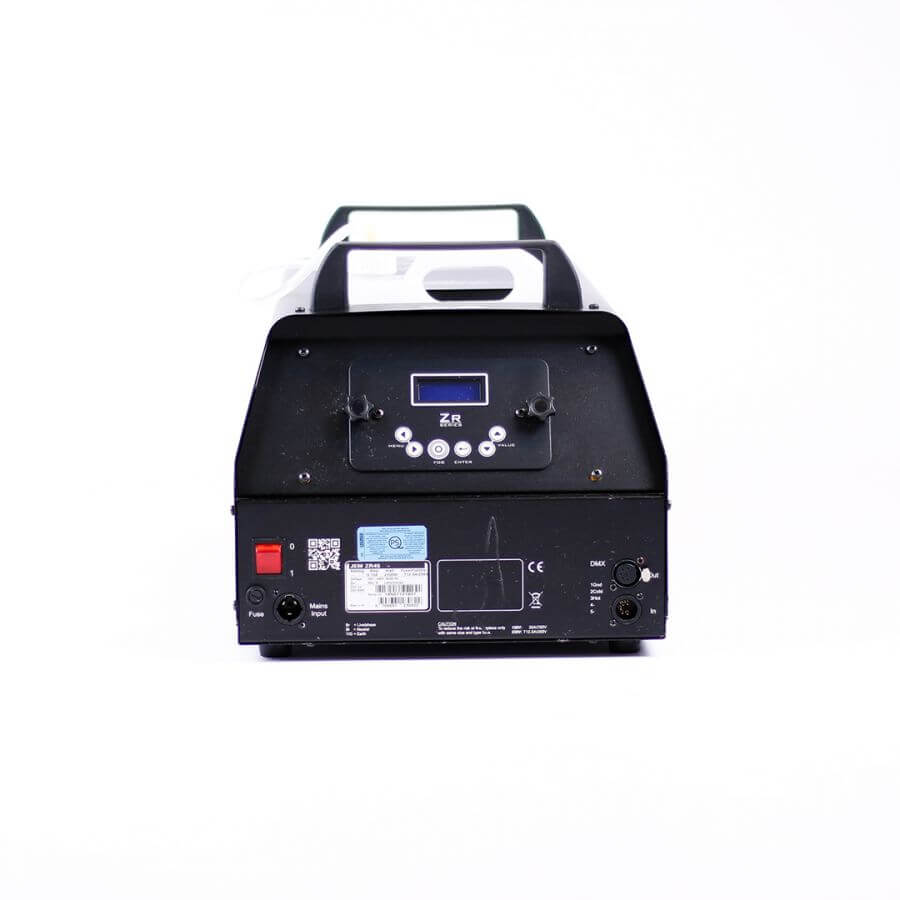 Listing Details
Fog Machine
The JEM ZR45 is a high-end fog machine designed to deliver superior and uninterrupted performance in demanding professional applications. Via its enhanced and powerful 2,000 W heat exchanger, the JEM ZR45 produces an exceptional peak output ideal for major venues and stages in both install and rental markets.The rugged yet weight-optimized JEM ZR45 also features variable output control for more subtle effects and is fully up-to-date with integrated digital remote control, DMX and RDM.The entire JEM ZR range is compatible with a wide range of JEM Pro-Fog fluids. As machines designed and built to last, the JEM ZRs will continue to perform with great output and low consumption.
Includes: Power Cable, Remote
Customer reviews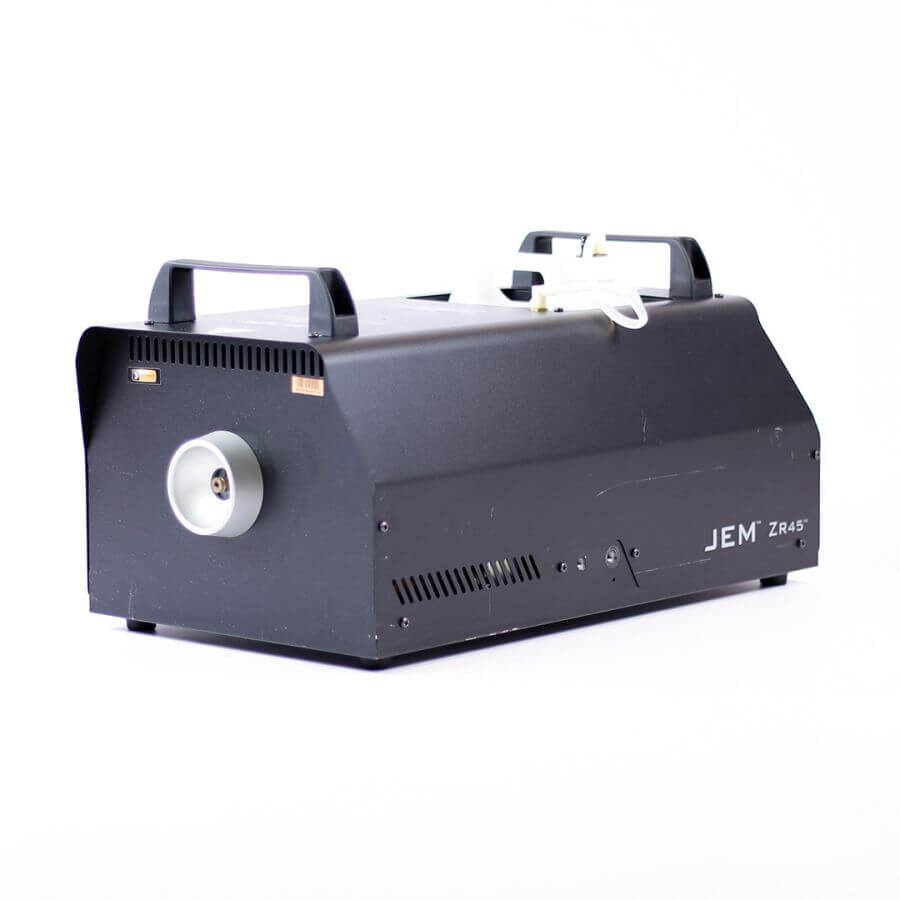 Return to the main product page to write a review.
All reviews come from verified purchasers
Store Policies
Shipping Policy

Shipping amount will be attached to the final invoice.

Refund Policy

All sales are final. If a damaged shipment is not immediately refused, Soundsupply reserves the right to refuse a customer refund.

Cancellation / Return / Exchange Policy

By ordering an item on Gearsupply, you are committing to paying and purchasing the product. Except for extraordinary circumstances, no returns or exchanges permitted.
We use cookies to improve your experience on our website. By browsing this website, you agree to our use of cookies.