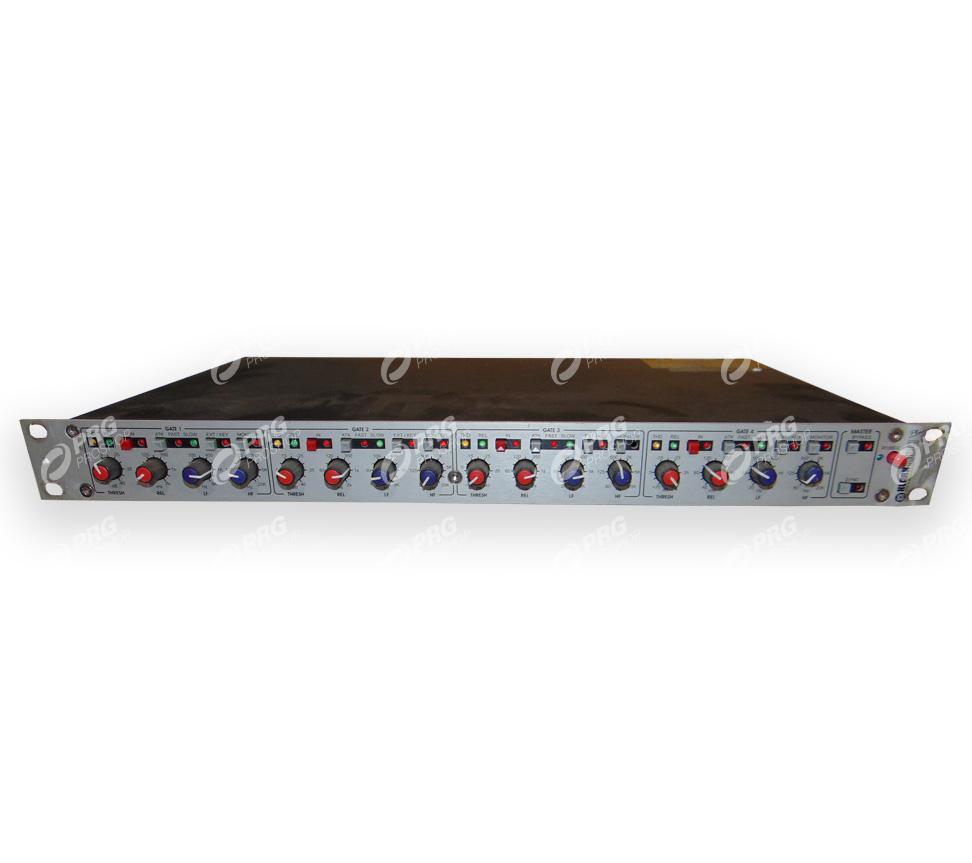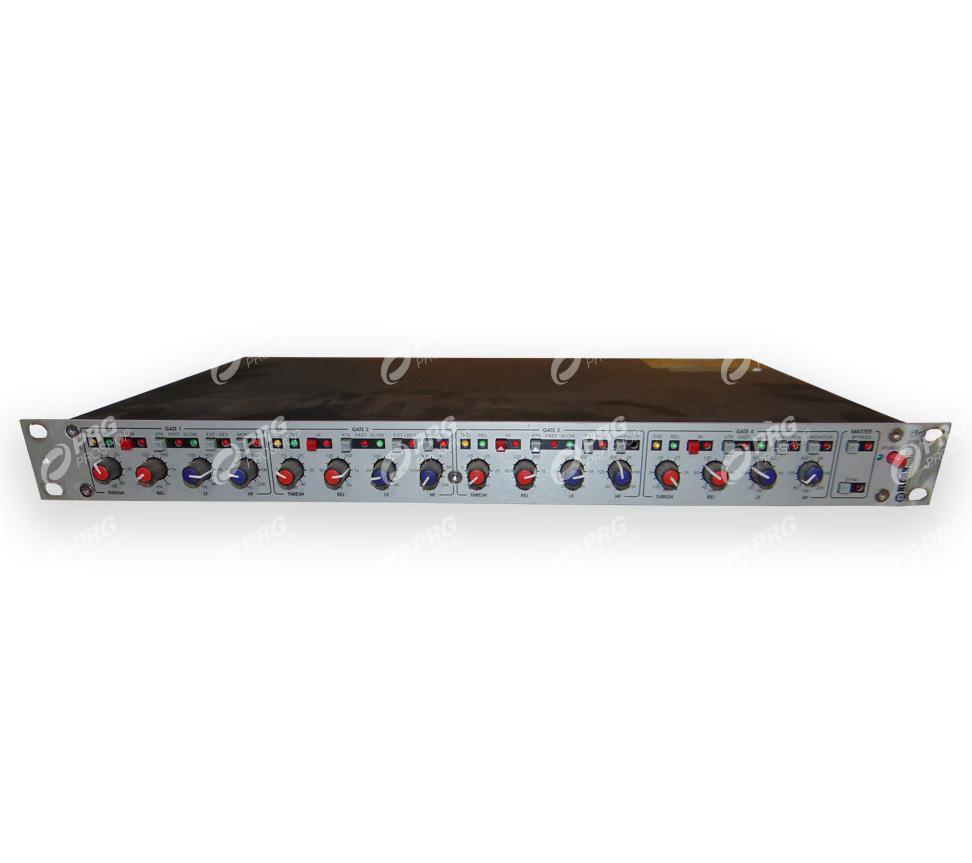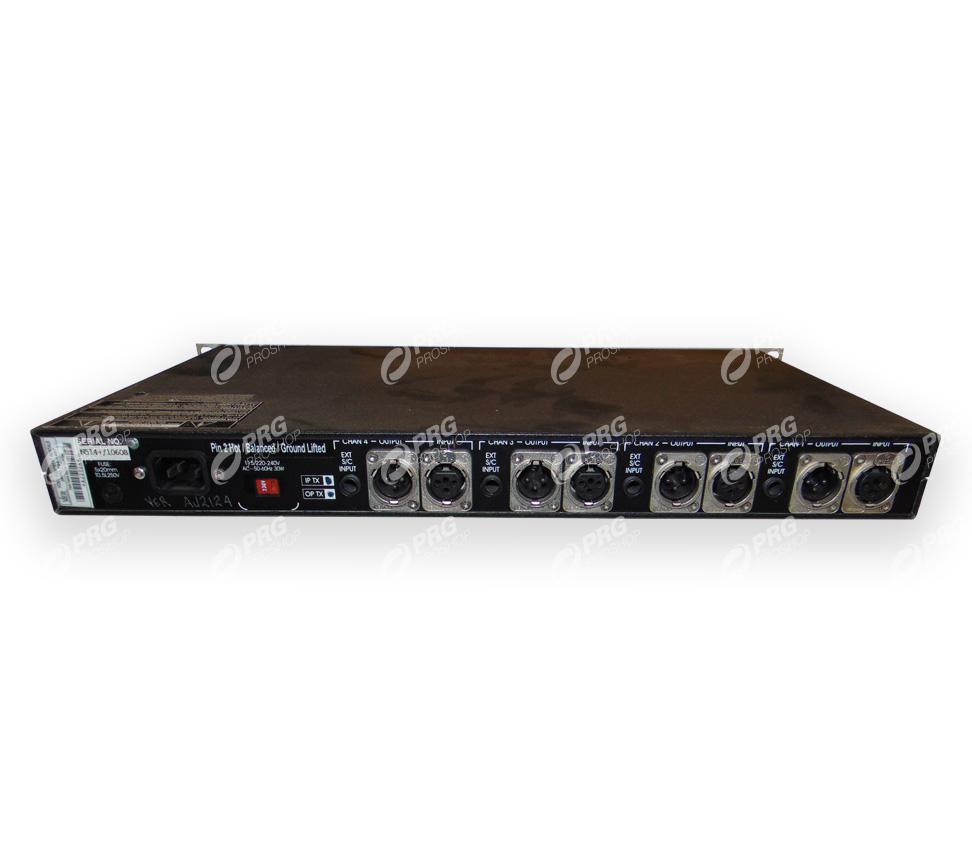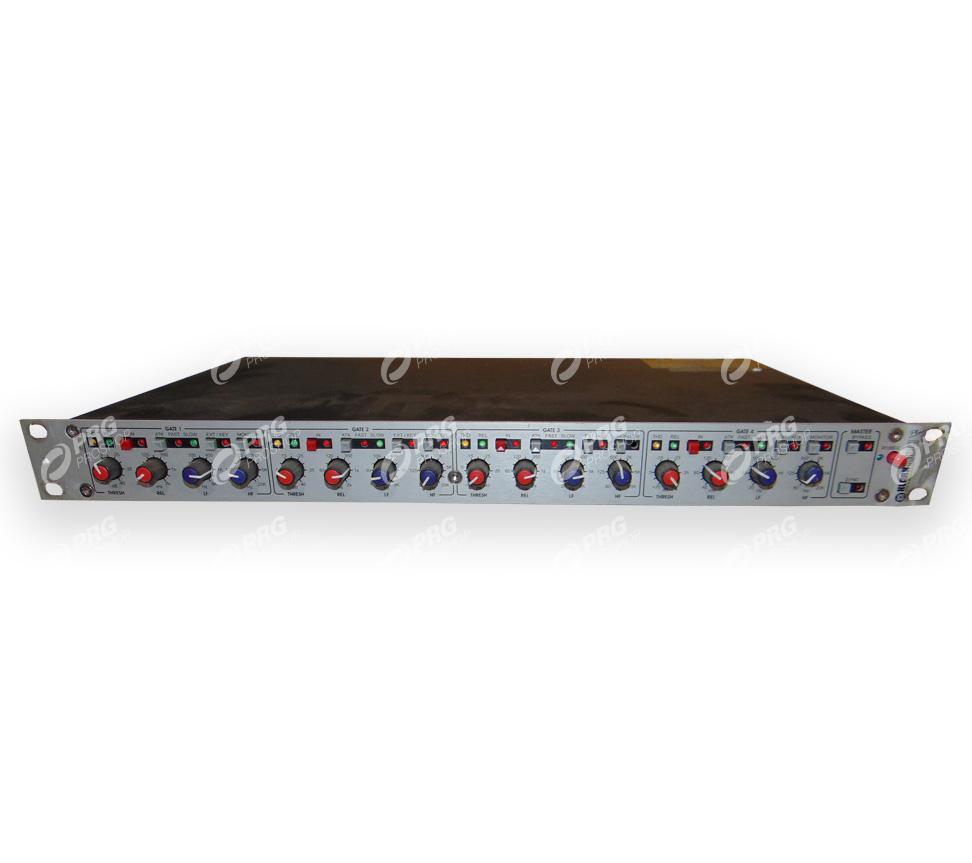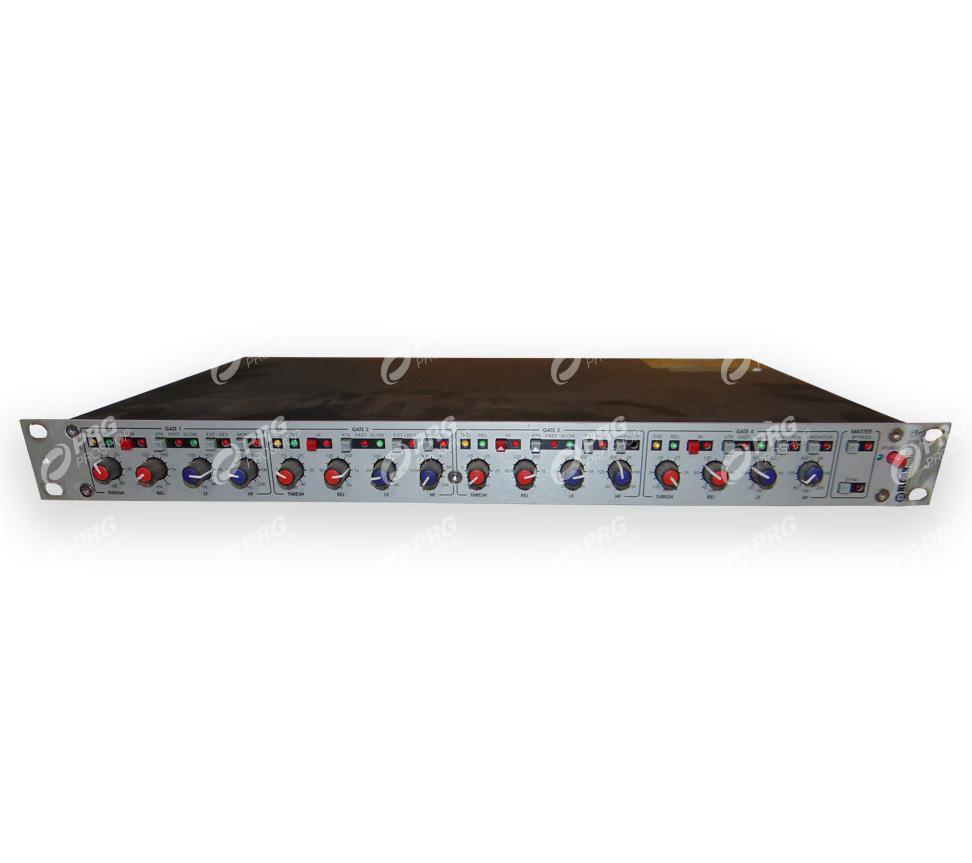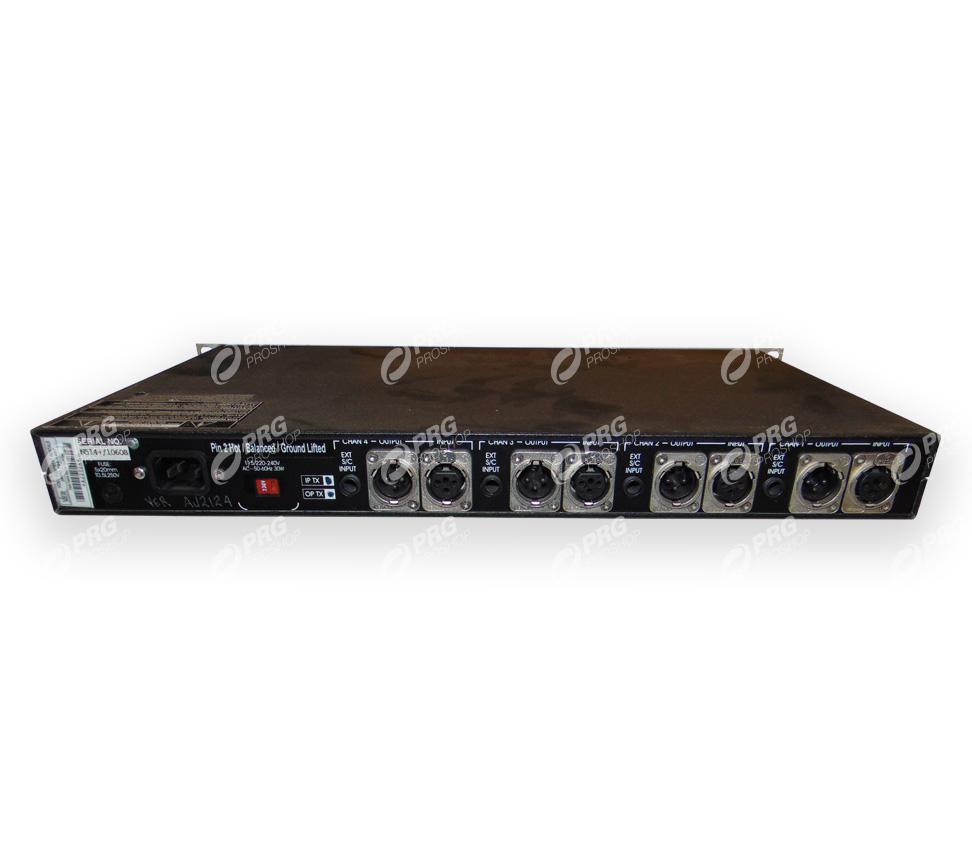 Product Overview
Professionally maintained and teched prior to shipment.
The Klark Teknik DN514 Plus Quad Auto Gate has been designed to enable the studio or PA engineer to greatly improve the quality of sound achievable, by gating out unwanted background clutter or tape hiss, quickly and simply. The configuration of four gates per nineteen inch rack unit doubles the normal noise gate packing density.
Noise gates have traditionally been difficult to set up correctly to give dependable triggering and to give optimum background noise reduction. The QuadAuto Gate uses intelligent design to reduce the time spent in setting up.
Two semi automatic Attack modes, one dedicated to percussion, eliminate the need for a rotary Attack control. Hold time is scaled to the setting of the Release Time control, giving reliable gate closure without the 'jitter' that can often take careful adjustment of controls to remove.
A feature important to the live sound engineer, where microphones may be placed close to each other and pick up instruments other than the one intended, is Frequency Conscious Gating. A low frequency and high frequency rotary controls on each channel tune the keying circuitry of the gate to a precise frequency range. The gate only opens for the intended instrument and not when the microphone picks up sounds of other frequencies from neighbouring instruments.
The Sync function is similar to the channel link on conventional stereo noise gates, but here it is possible to interlock the release times of four channels of gating to synchronise harmony vocals or a brass or string section. Key inputs allow gate triggering by sources other than the signal passing through the gate. A Side Chain Monitor switch allows the engineer to monitor the Key signal, whether internal or external, and to monitor the effect of the gate's filters.
Lights provide visual confirmation of gate open/closed status, and also allow monitoring of the Release profile. A gate bypass switch is provided for each channel, and also a master bypass to facilitate setting up.
Customer reviews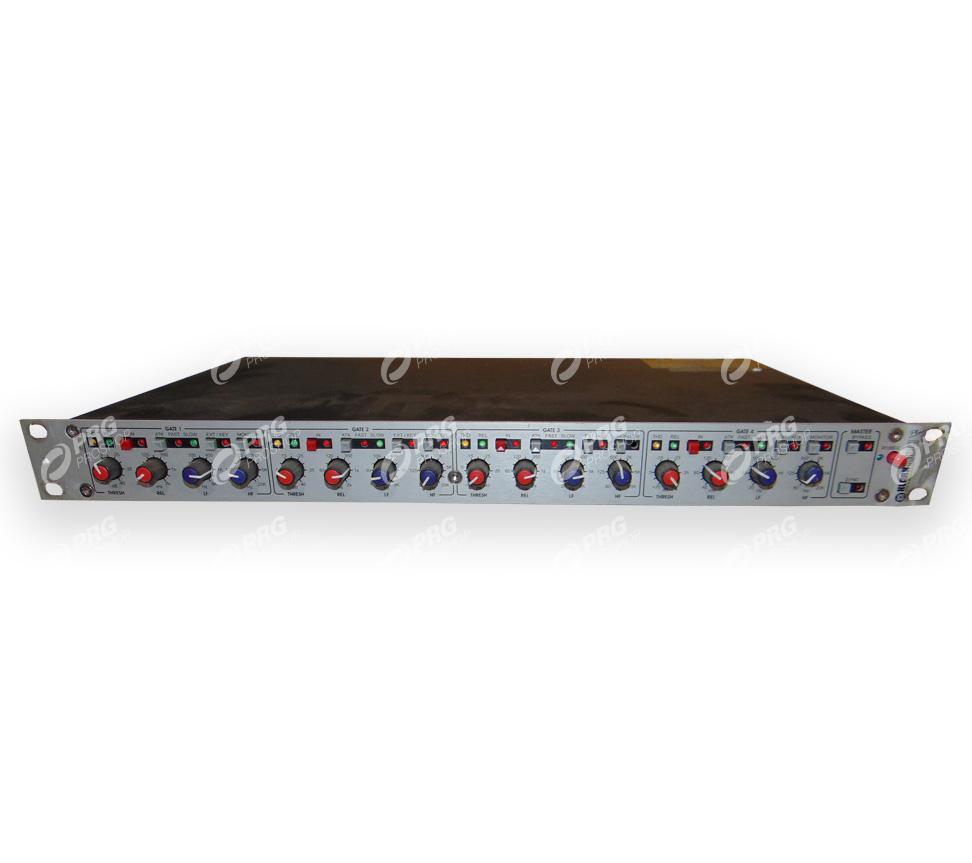 Return to the main product page to write a review.
All reviews come from verified purchasers
Klark Teknik DN514+ 4ch Gate
Store Policies
Shipping Policy

Shipping amount will be attached to the final invoice.

Refund Policy

All sales are final. If a damaged shipment is not immediately refused, Soundsupply reserves the right to refuse a customer refund.

Cancellation / Return / Exchange Policy

By ordering an item on Gearsupply, you are committing to paying and purchasing the product. Except for extraordinary circumstances, no returns or exchanges permitted.
We use cookies to improve your experience on our website. By browsing this website, you agree to our use of cookies.