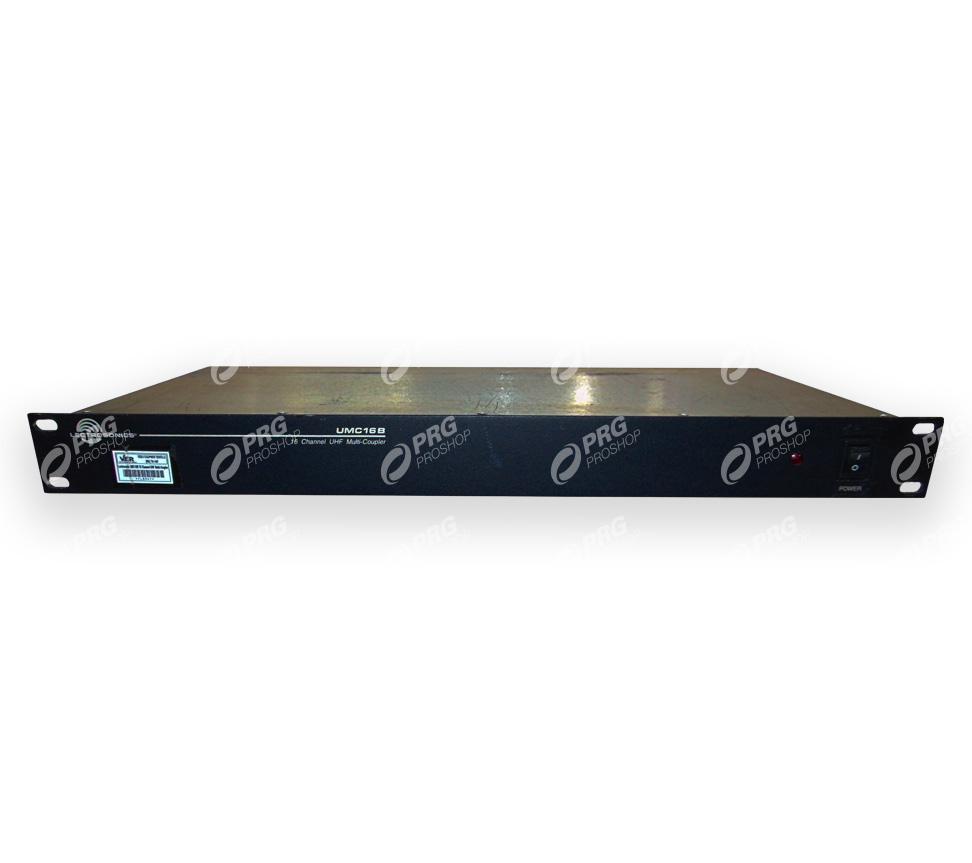 Lectrosonic UMC16B RF Distro 537-768 MHz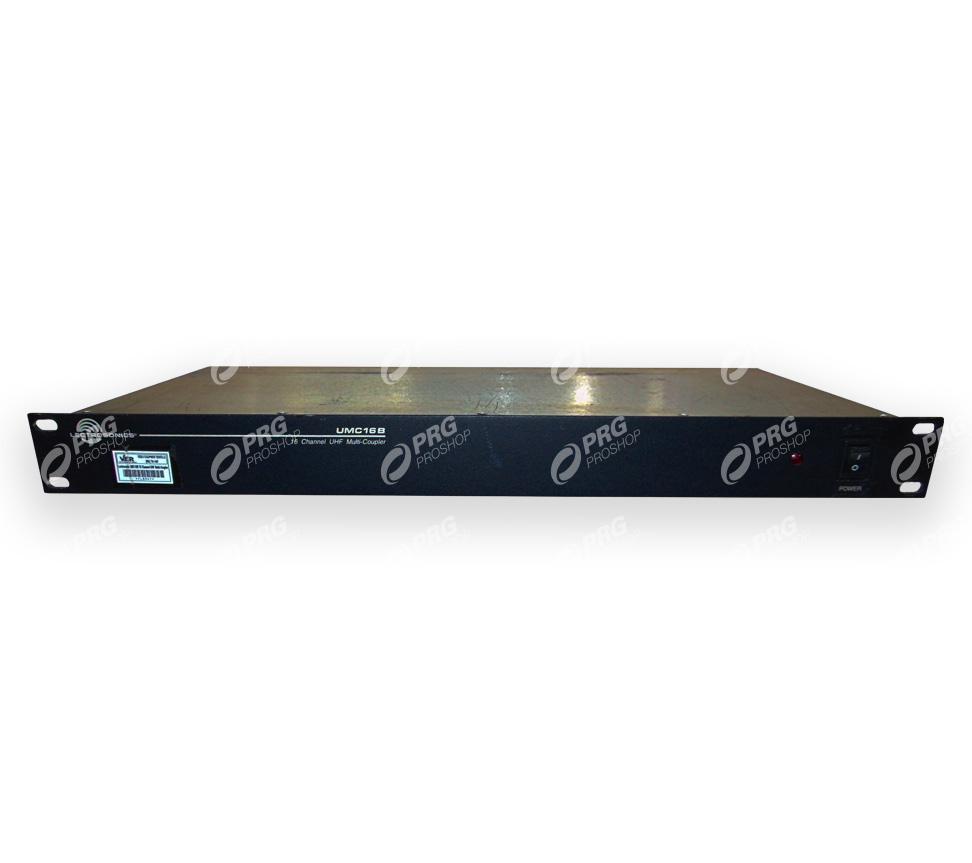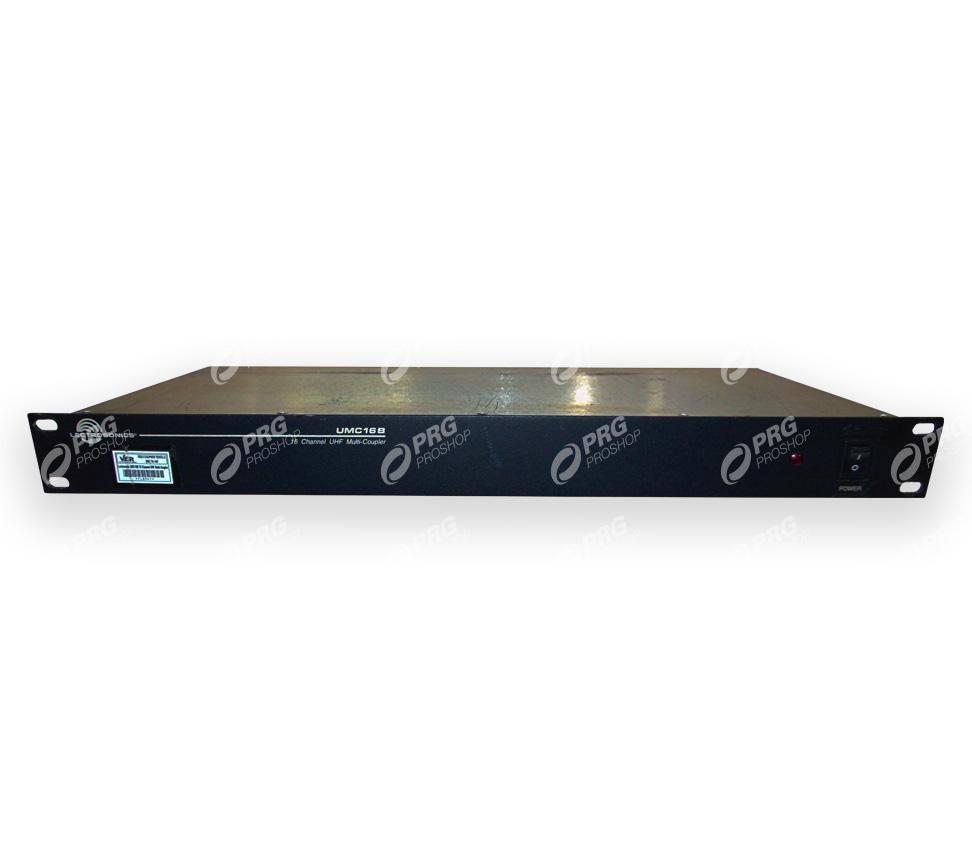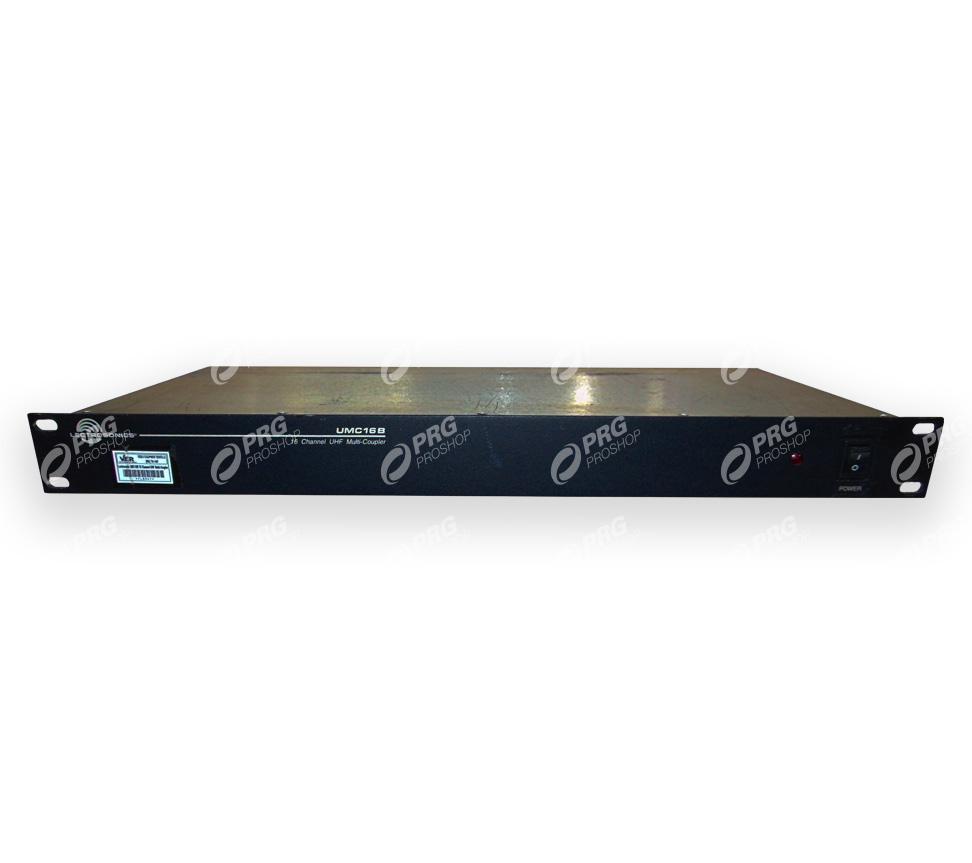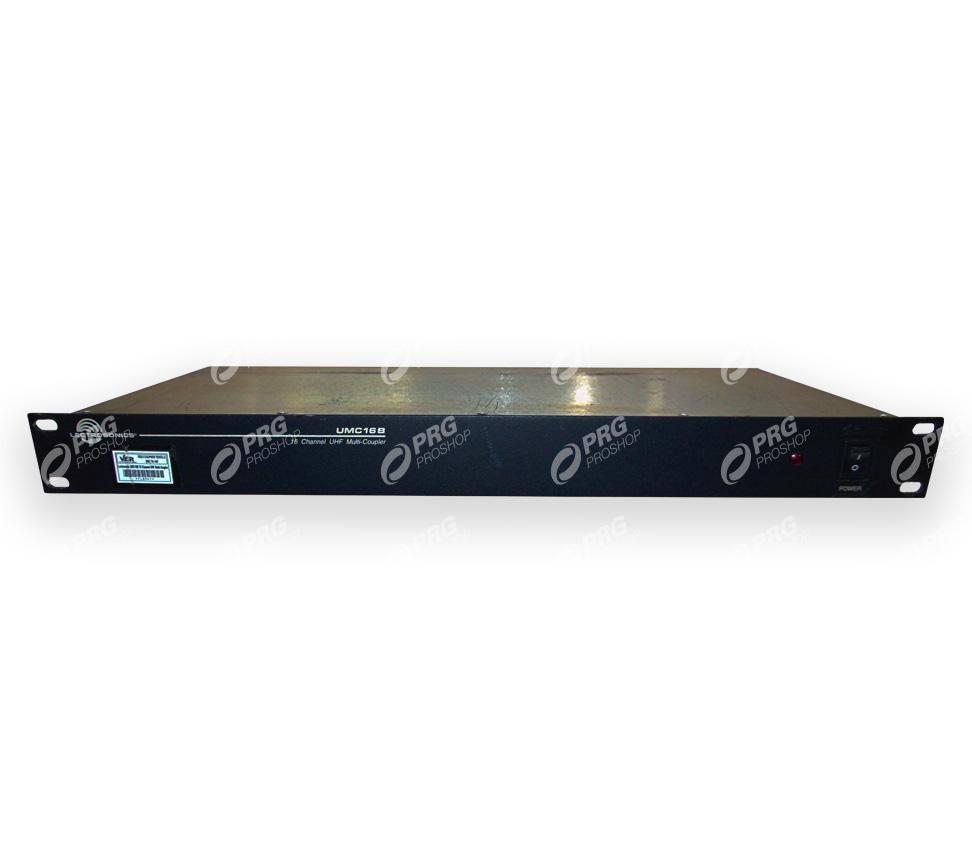 Product Overview
Professionally maintained and teched prior to shipment.
The UMC16B multi-couplers are used to distribute signals from two antennas to eight diversity receivers to minimize the amount of cabling and antennas needed in multi-channel wireless systems. The design combines high-quality ceramic filtering with low noise, high intercept point RF distribution to provide outstanding performance and flexibility. Up to eight diversity receivers or up to 16 non-diversity receivers can be utilized across the passband of each unit.
The UMC16B can be powered from an external supply, 12 to 18 VDC for mobile applications or from the optional RPS4 rack power supply. Or, the UMC16B can be powered from 90 to 240 VAC for installations using the regulated power supply furnished with the unit. A locking connector on the rear panel secures the power connection.
The RF signals at the inputs first pass through a ceramic filter to block energy above and below the passband. The signal is then fed to a high current amplifier to apply the gain needed ahead of the splitter. The amplifier is a high current type with a very high IP3 (third order intercept) that minimizes intermodulation products.
The amplifier output is then distributed to the output jacks using a Wilkinson "strip line" RF splitter. Unused outputs should be terminated with 50 Ohm dummy loads for maximum performance, however, the splitter design allows unused jacks to remain un-terminated with only a slight effect on other channels (+/- 1 to 2 dB in the level at the outputs).
The unit is housed in a standard 19 inch rack mount assembly with rugged connectors.
Customer reviews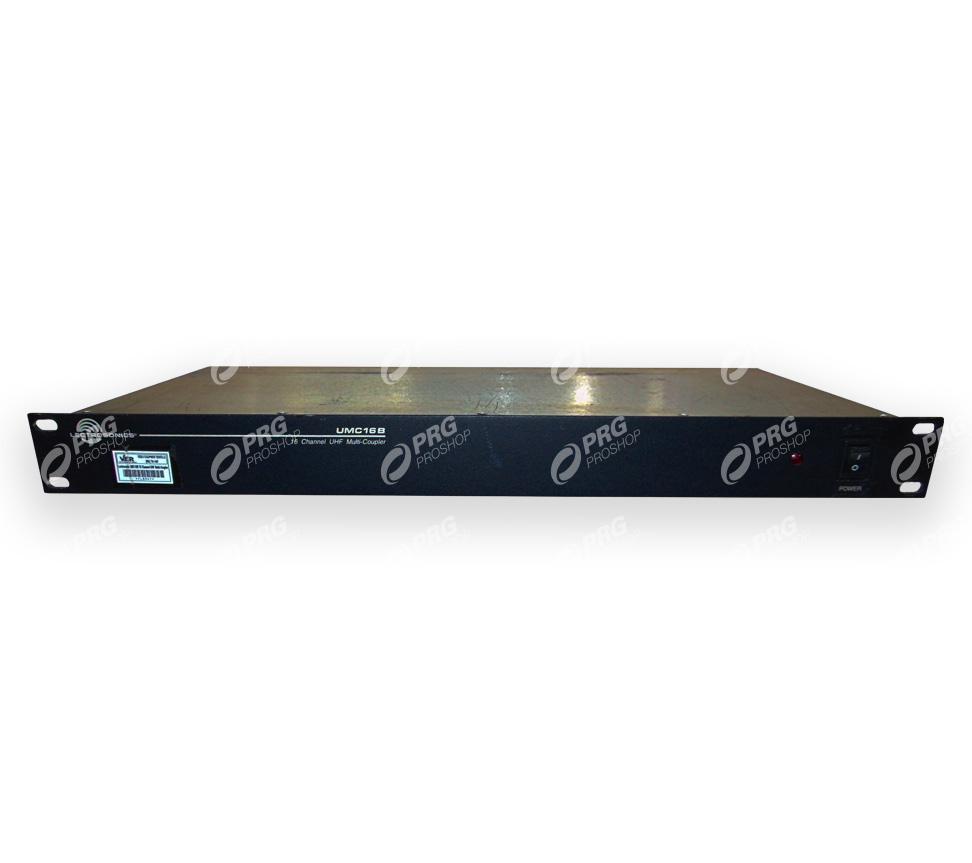 Return to the main product page to write a review.
All reviews come from verified purchasers
Lectrosonic UMC16B RF Distro 537-768 MHz
Store Policies
Shipping Policy

Shipping amount will be attached to the final invoice.

Refund Policy

All sales are final. If a damaged shipment is not immediately refused, Soundsupply reserves the right to refuse a customer refund.

Cancellation / Return / Exchange Policy

By ordering an item on Gearsupply, you are committing to paying and purchasing the product. Except for extraordinary circumstances, no returns or exchanges permitted.
We use cookies to improve your experience on our website. By browsing this website, you agree to our use of cookies.