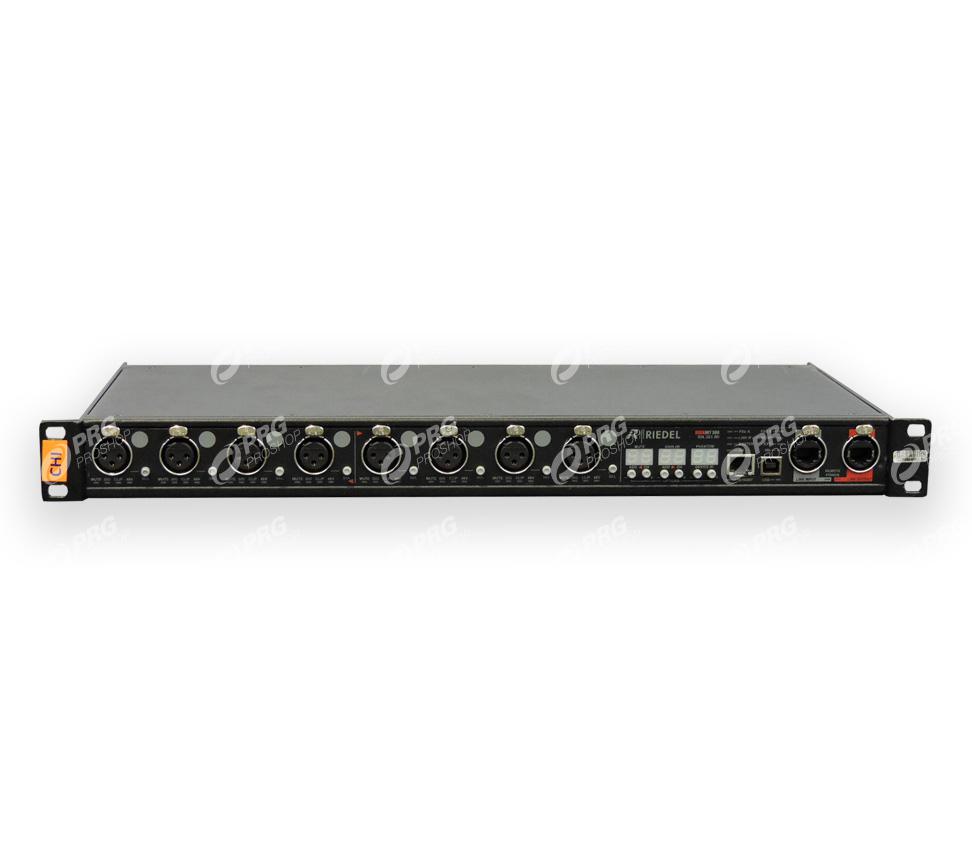 Riedel Communications RockNet 301 Microphone / Line Input Interface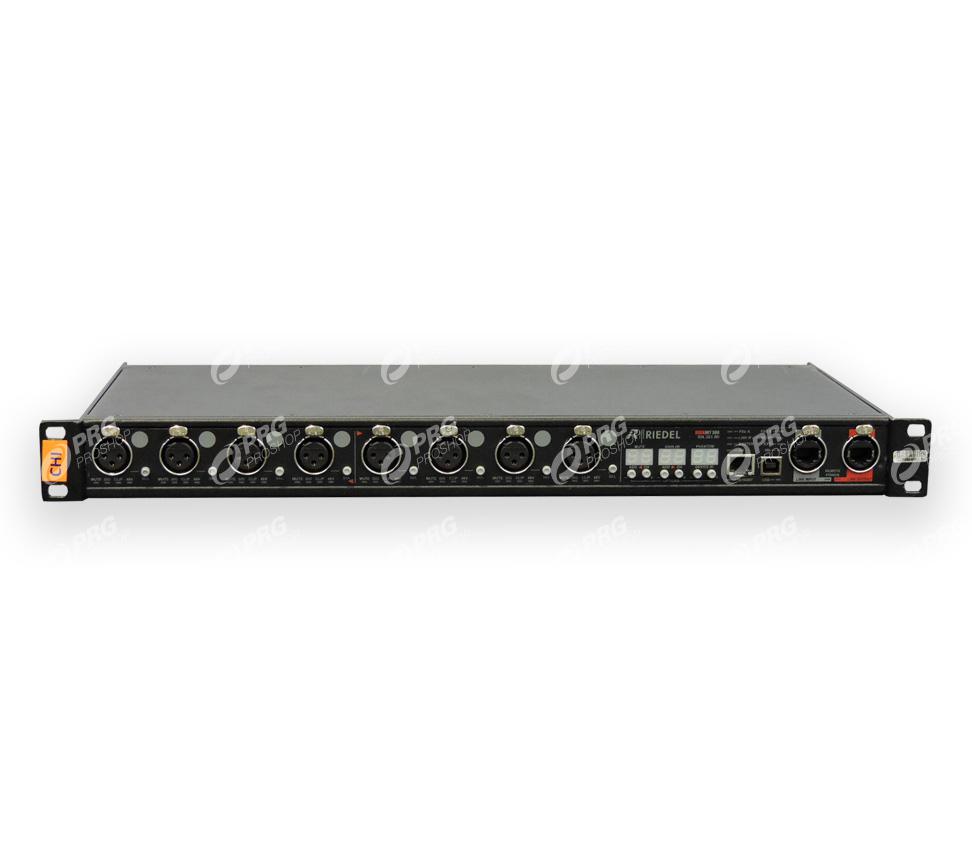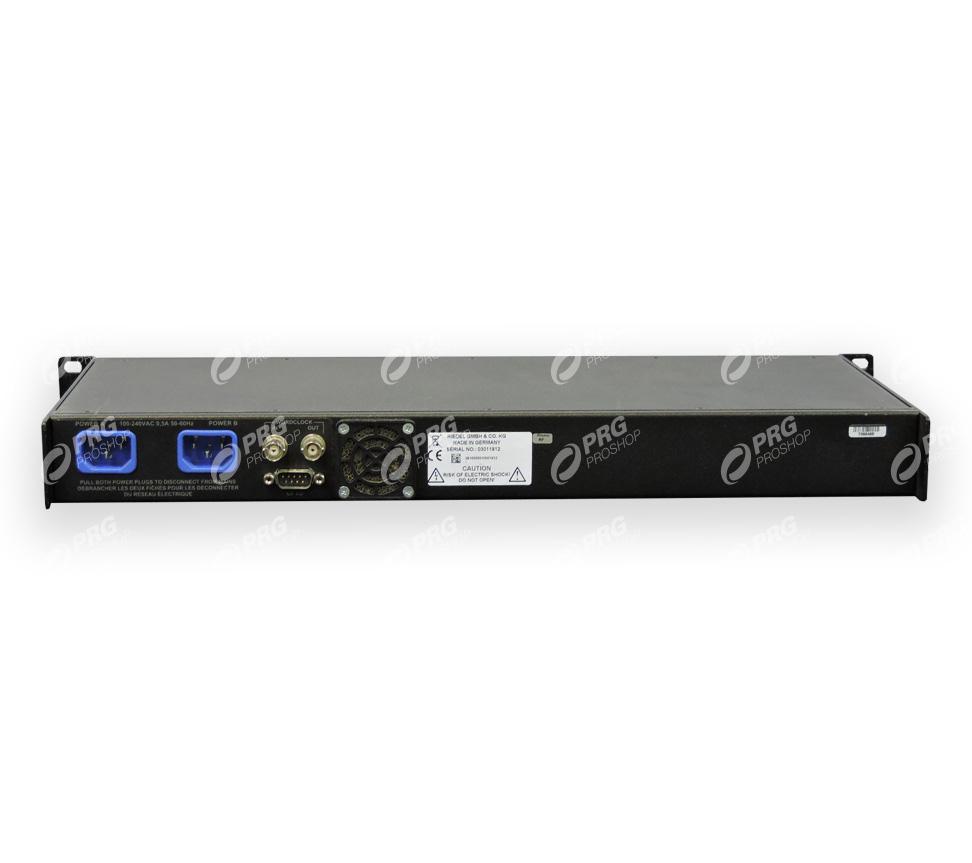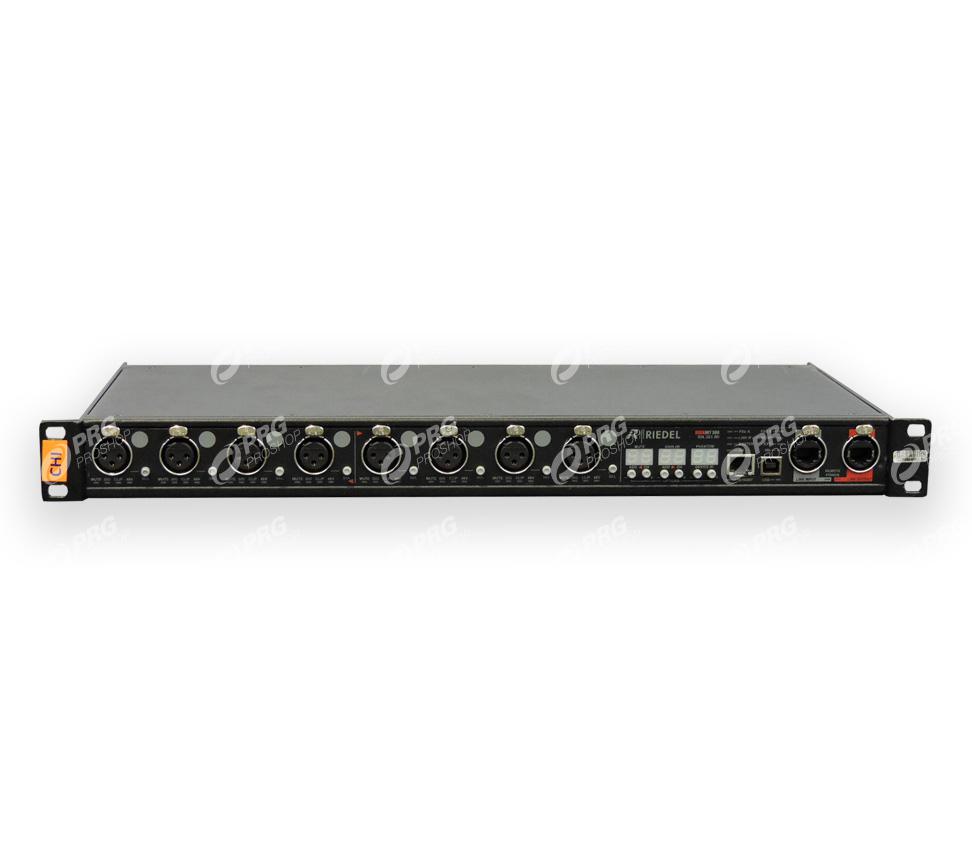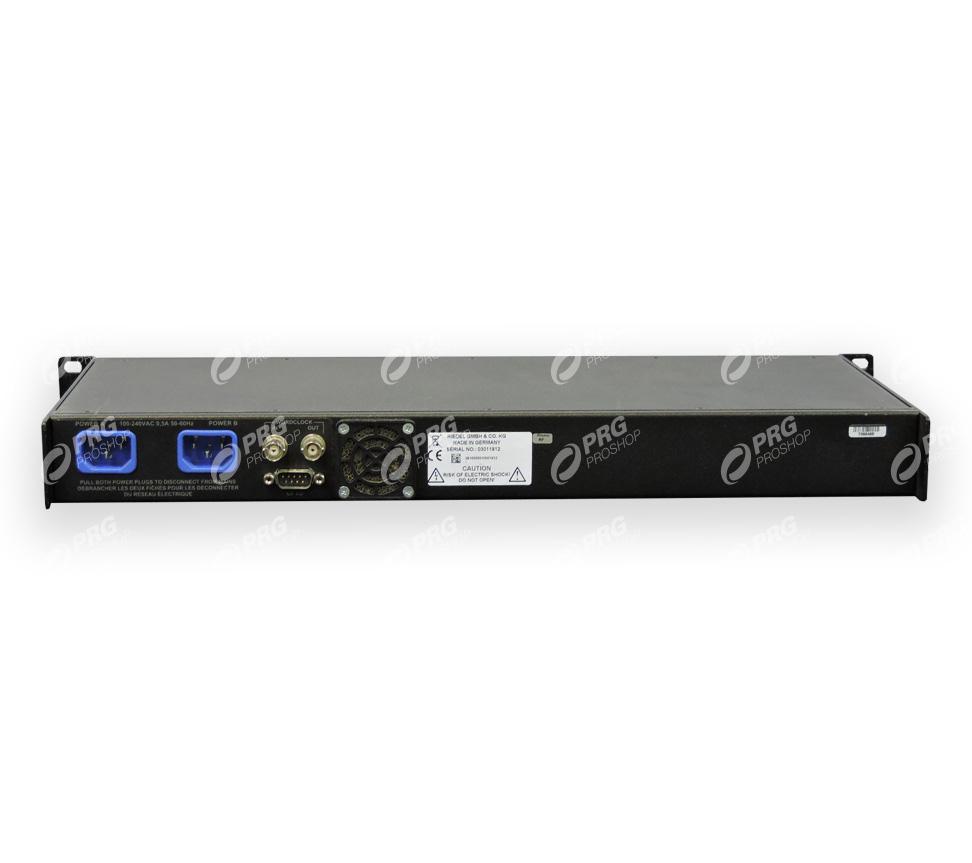 Product Overview
Professionally maintained and teched prior to shipment.
The RN.301.MI provides 8 remote controllable microphone/ line input channels on XLR connectors. The state of the art circuitry is designed to fulfill the highest demands in dynamic range, common mode rejection, and overall audio quality. RockNet is a genuine audio network platform designed purposely for live sound applications. It is a cost-effective, integrated networking product invented, designed, and optimized for audio contribution and distribution. RockNet provides ultra low latency and very high audio quality. It is an integrated system that does not require any third party products. Only two types of cables are necessary to hook up a network: microphone cable with XLR (male/female) and CAT5 with RJ45 (Ethercon®). RockNet devices do not require breakout panels or any special cables and connectors. Up to 99 devices can be easily added to the network. All devices can be configured intuitively by front panel push buttons. No particular IT or computer networking know-how is needed to set up and operate RockNet. Even a system check can be performed within a few seconds at each device even without using a computer.
Customer reviews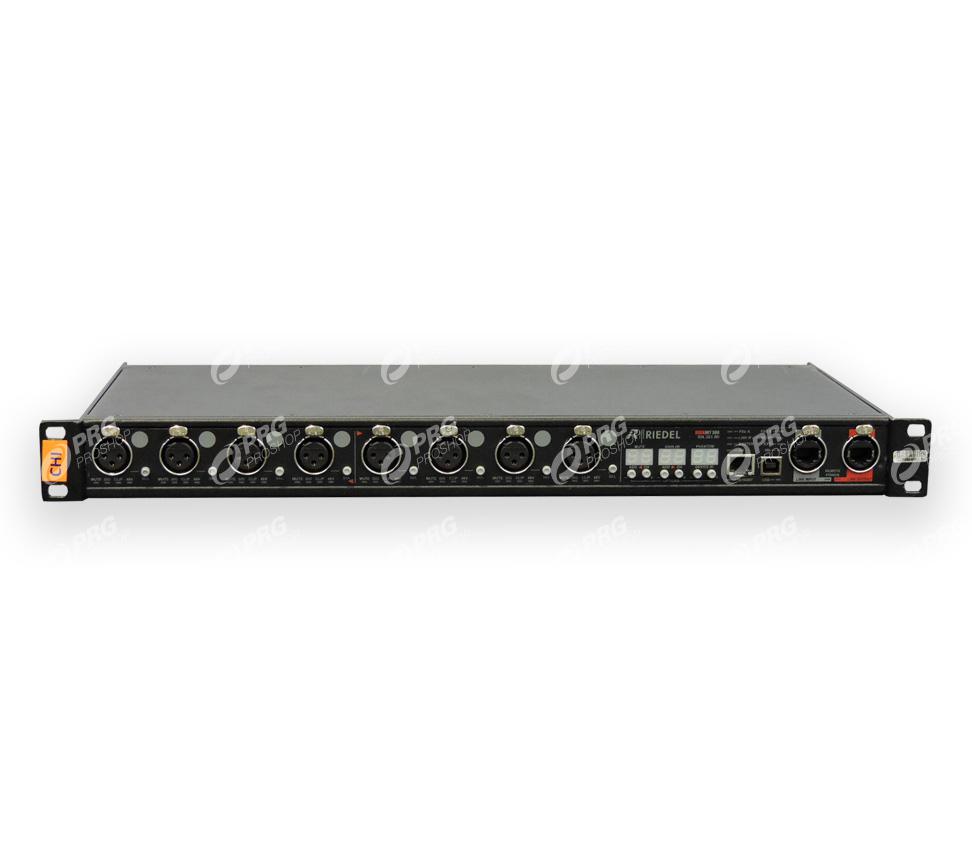 Return to the main product page to write a review.
All reviews come from verified purchasers
Riedel Communications RockNet 301 Microphone / Line Input Interface
Store Policies
Shipping Policy

Shipping amount will be attached to the final invoice.

Refund Policy

All sales are final. If a damaged shipment is not immediately refused, Soundsupply reserves the right to refuse a customer refund.

Cancellation / Return / Exchange Policy

By ordering an item on Gearsupply, you are committing to paying and purchasing the product. Except for extraordinary circumstances, no returns or exchanges permitted.
We use cookies to improve your experience on our website. By browsing this website, you agree to our use of cookies.