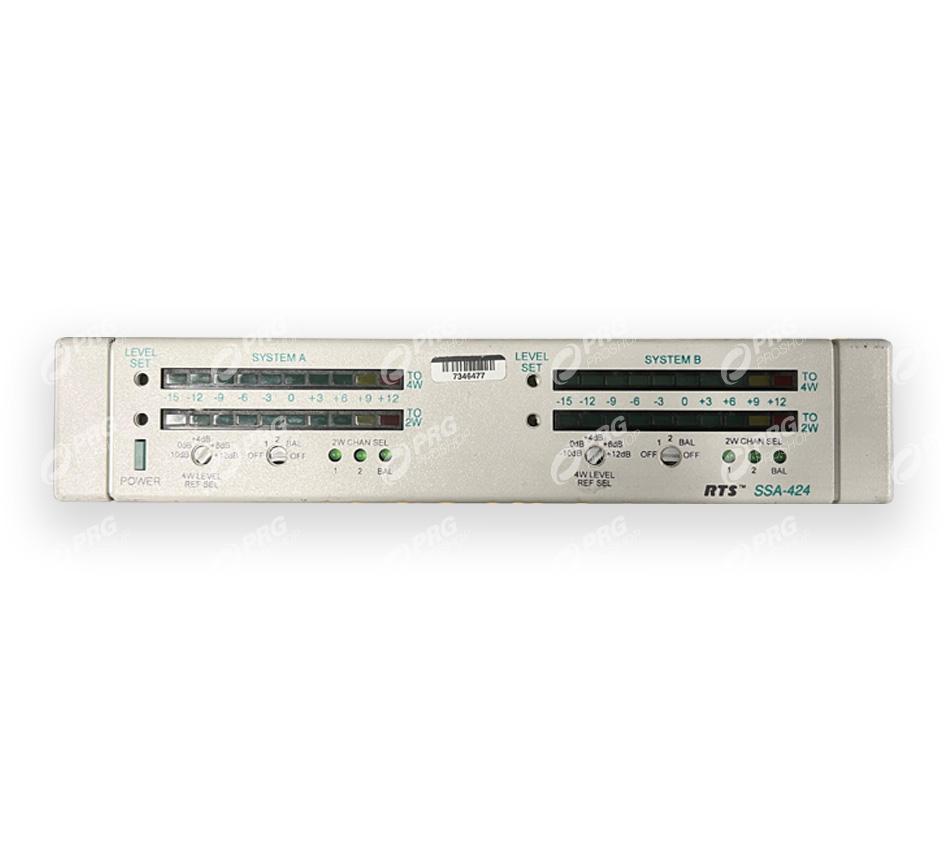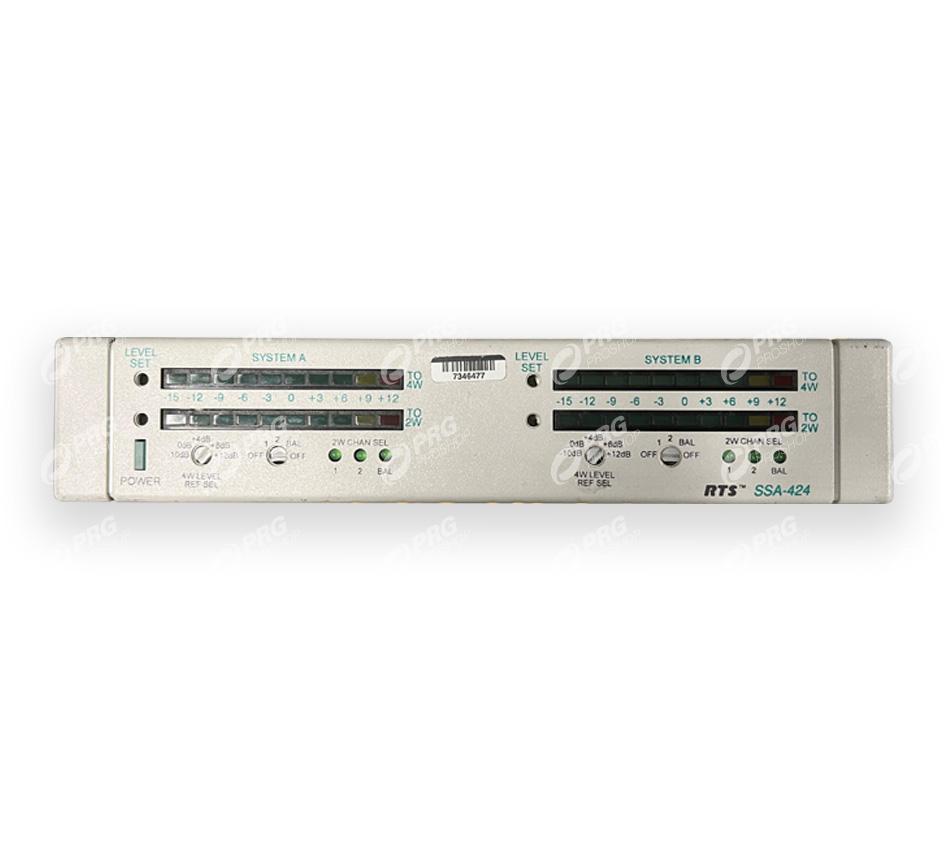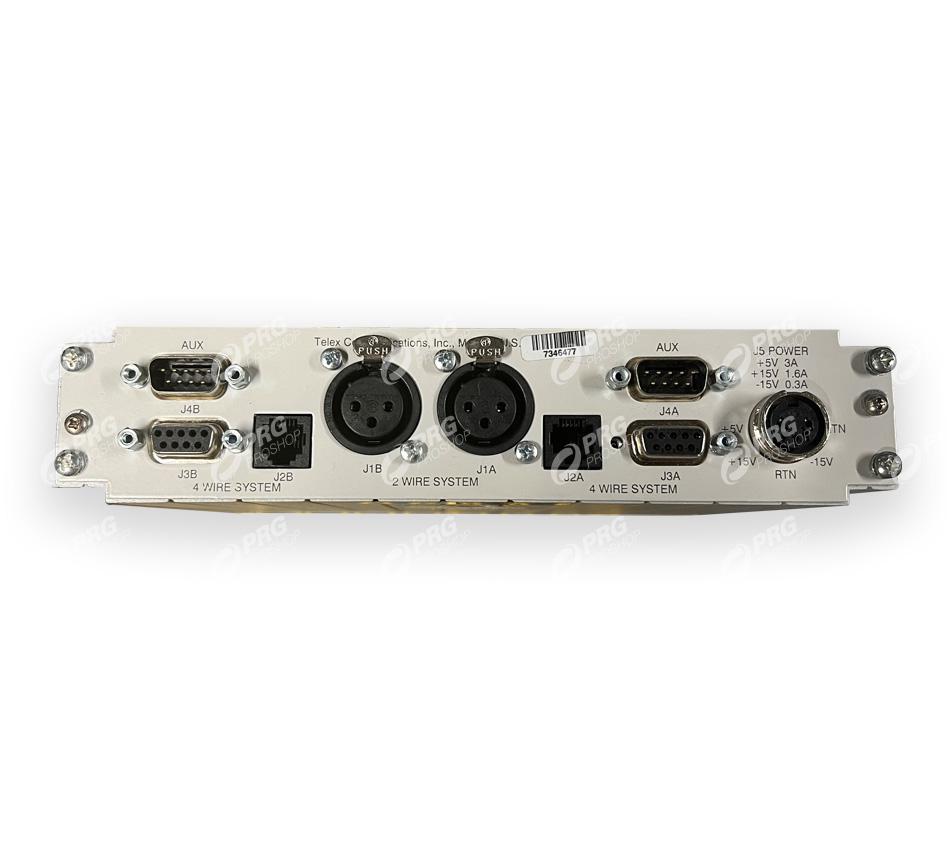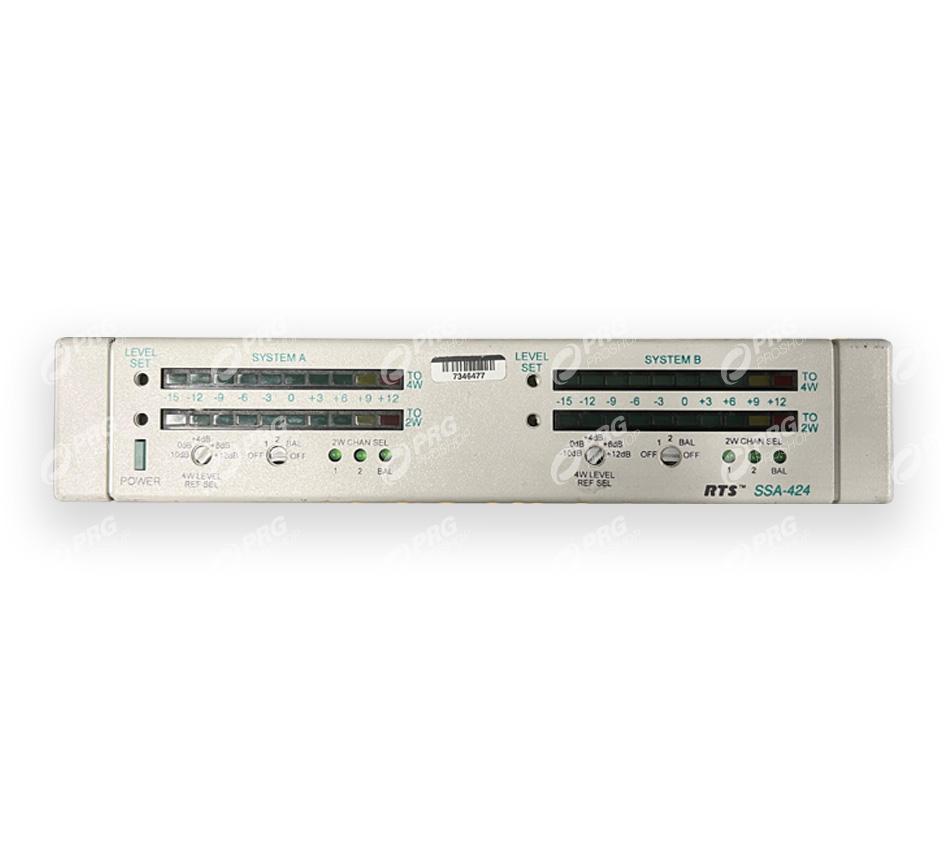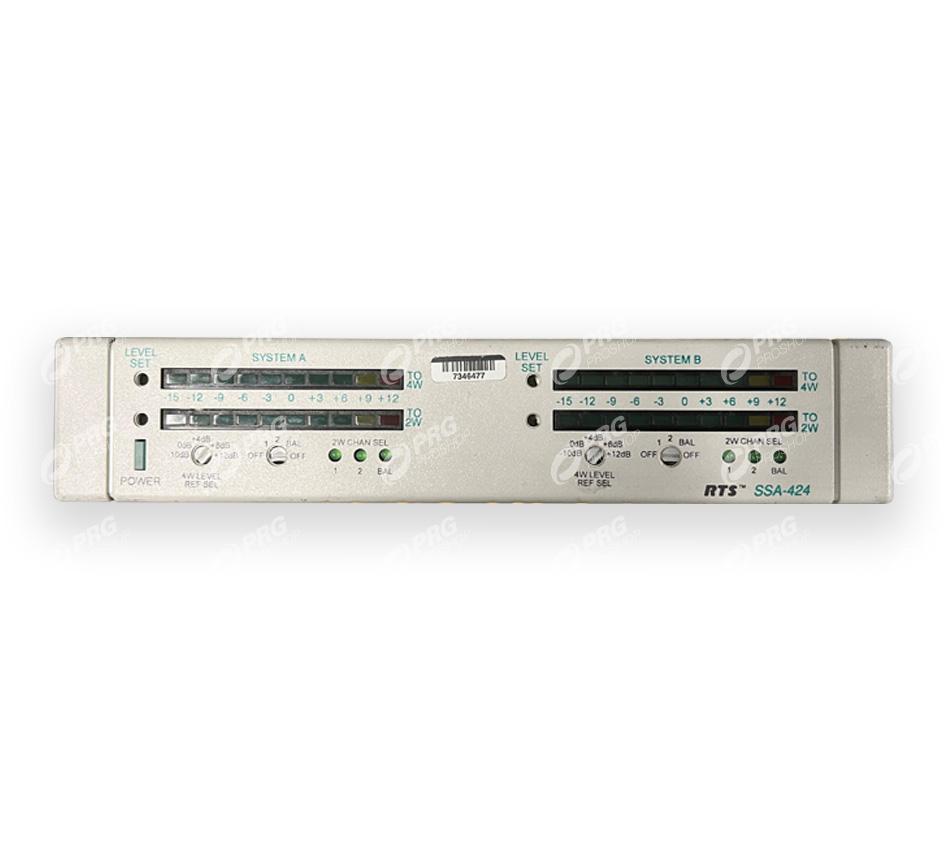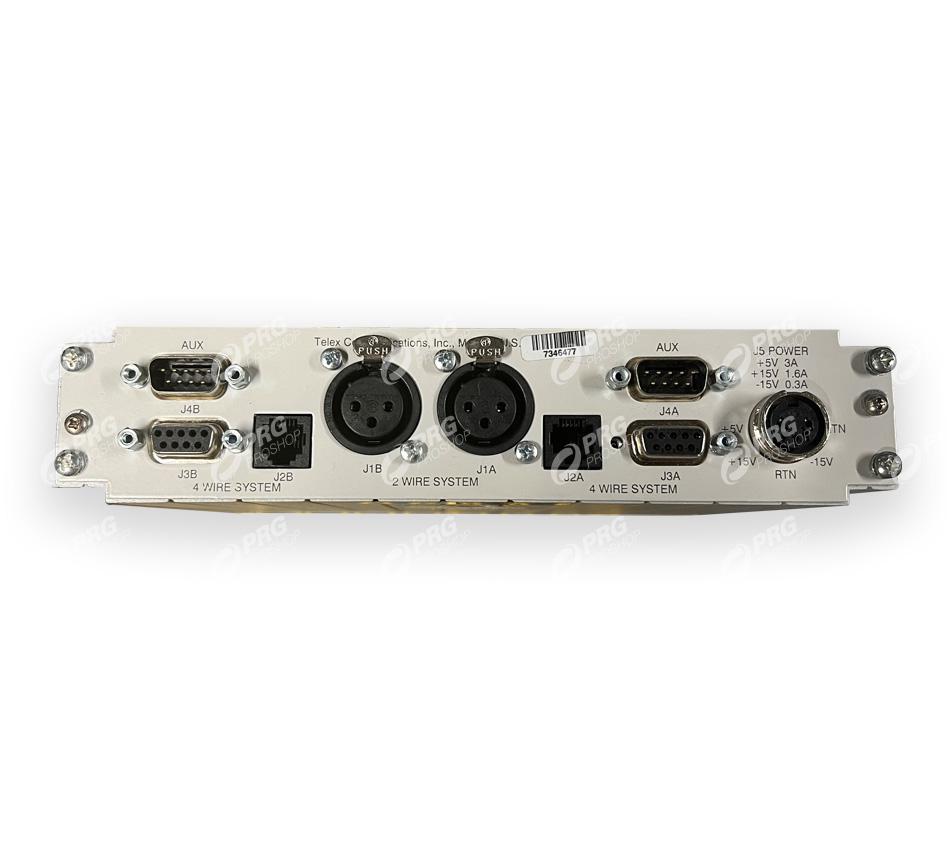 Product Overview
Professionally maintained and teched prior to shipment.
The SSA-424A Dual Digital Hybrid interfaces two Two-Wire intercom lines to two Four-Wire lines. Unlike earlier analog hybrids, the SSA-424A features advanced digital signal processing to achieve automatic nulling of the Two-Wire lines. Plus, each hybrid features convenient peak-reading level meters to quickly match the levels between the lines that are being interfaced. The result is easy and accurate setup. With the SSA-424A, all need for test tones, nulling adjustments and ducking adjustments have been eliminated.
Compatible Two-Wire intercom systems include RTS TW, Telex Audiocom, and Clear-Com. Compatible with Four-Wire intercom systems. An internal call signal option board is also available for the SSA-424A. This option board provides call signal compatibility with any of the two-wire systems listed above. The output can also be directly connected to an ADAM, ADAM-CS, CRONUS, or ZEUS GPI port. No external circuitry is required. With features like digital signal processing, peak-reading level meters and optional call signal interfacing, the SSA-424A Dual Digital Hybrid assures ease of setup and maximum transparency between intercom systems.
Customer reviews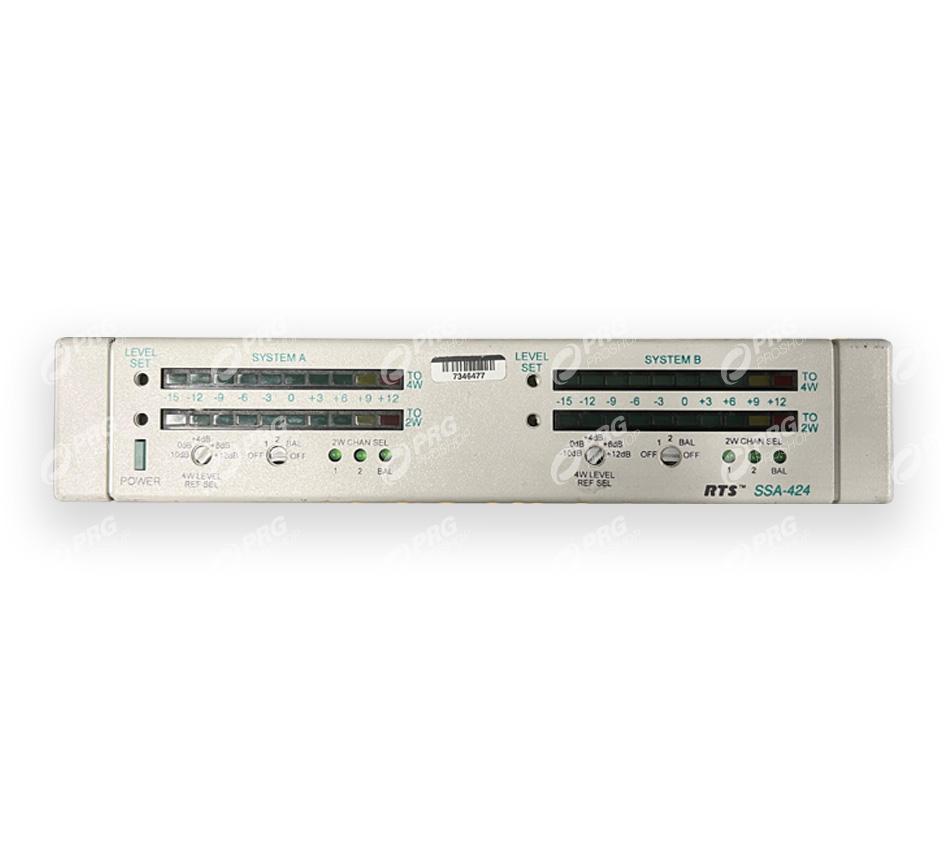 Return to the main product page to write a review.
All reviews come from verified purchasers
RTS SSA-424 Hybrid Interface
Store Policies
Shipping Policy

Shipping amount will be attached to the final invoice.

Refund Policy

All sales are final. If a damaged shipment is not immediately refused, Soundsupply reserves the right to refuse a customer refund.

Cancellation / Return / Exchange Policy

By ordering an item on Gearsupply, you are committing to paying and purchasing the product. Except for extraordinary circumstances, no returns or exchanges permitted.
We use cookies to improve your experience on our website. By browsing this website, you agree to our use of cookies.