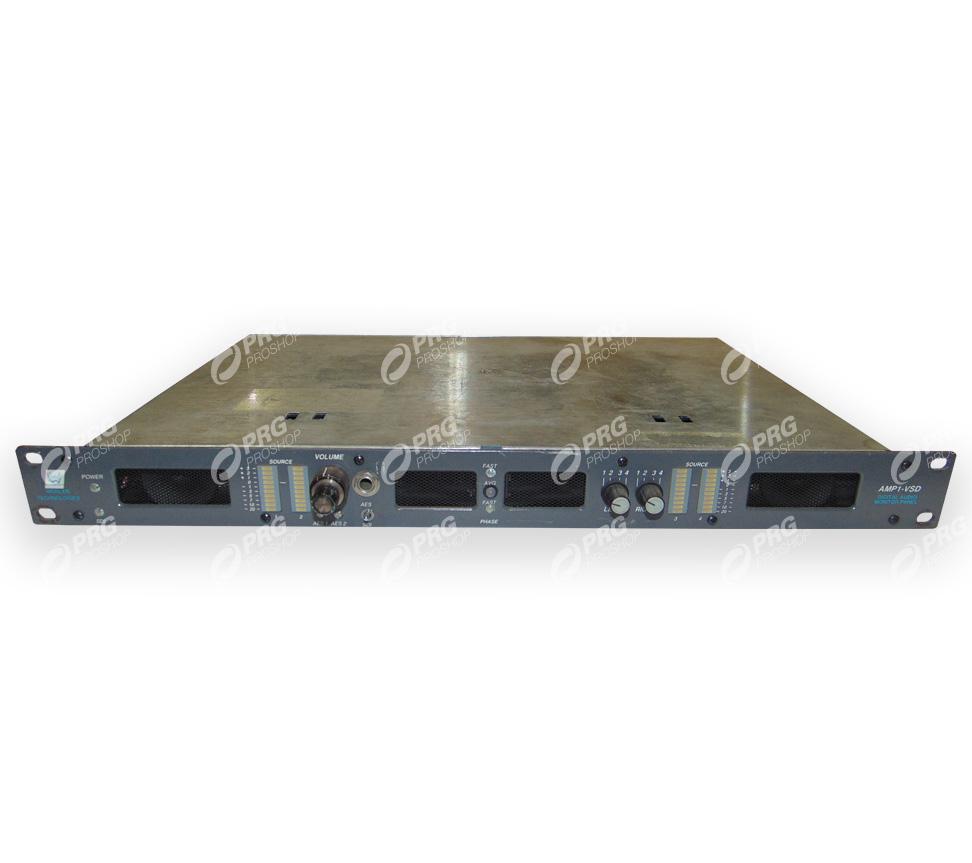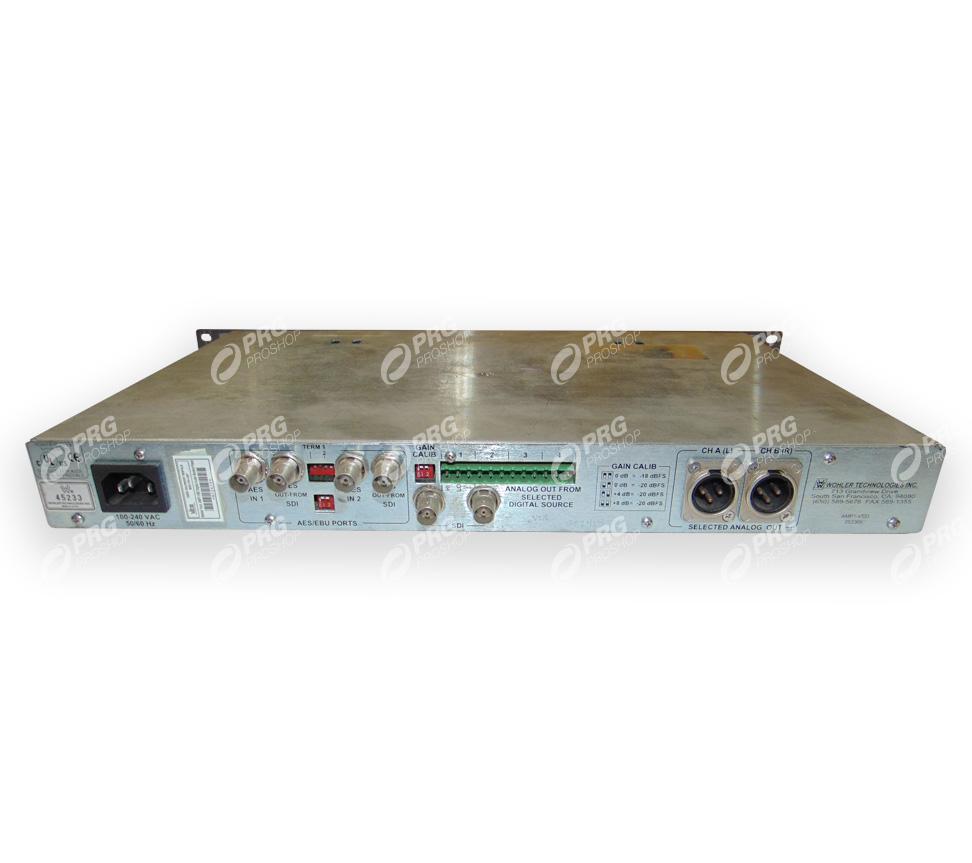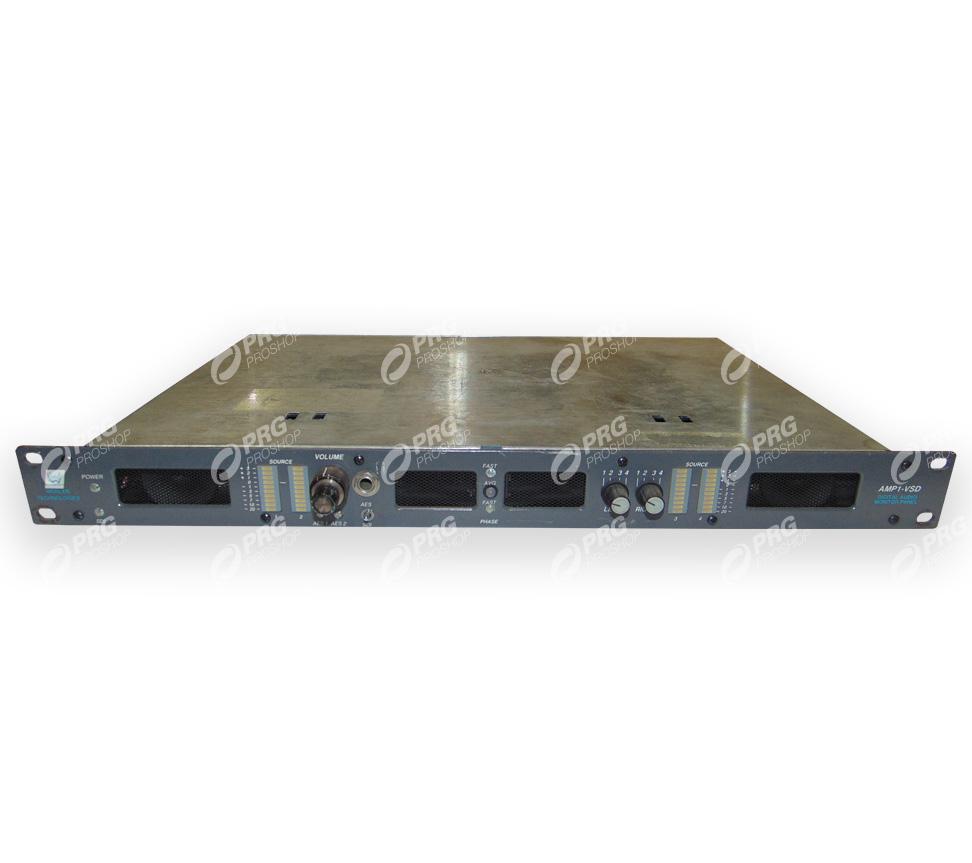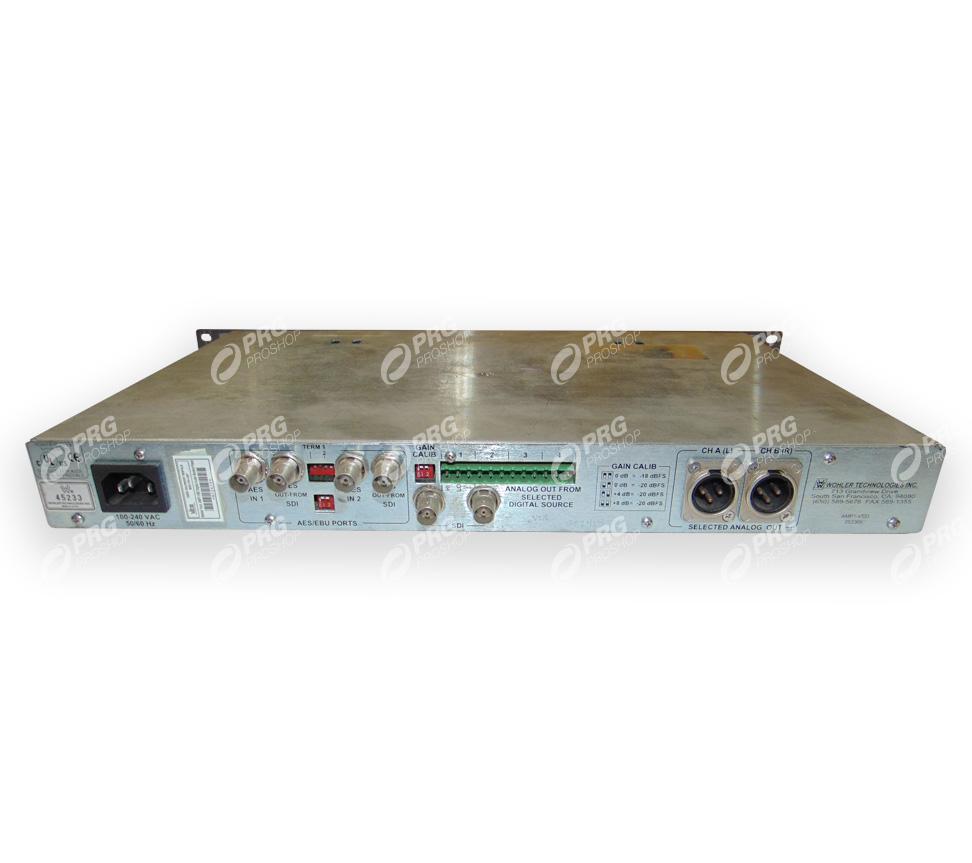 Product Overview
Professionally maintained and teched prior to shipment.
The AMP1-VSD features one SDI input and one re-clocked SDI output, both on BNC connectors. There are two AES/EBU outputs with de-embedded audio from the SDI input on BNC connectors, as well as two AES/EBU inputs on BNC. Analog outputs on four phoenix connectors provide de-embedded audio from the selected digital input. Four 26-segment LED meters enable you to visually monitor the audio, as well as view alternate scales and phase correlation information.
The audio from the selected source is outputted on a pair of balanced XLR jacks, so you can share the signal with other equipment while you monitor the audio through the AMP1-VSD's internal speakers or headphone jack. There are five speakers and three custom amplifiers for accurate monitoring, including a woofer speaker that handles frequencies below 500Hz. The AMP1-VSD is a great compact and portable solution when you need to reliably monitor audio signals.
High fidelity audio monitoring in an ultra-compact, rack-mountable design
Four high resolution 26-segment three color LED vertical level meters
The meters can be adjusted to show phase correlation, peak hold, PPM ballistics, display modes, and alternate scales
Features a single SDI input and a re-clocked SDI output on BNC connectors
Four analog outputs on phoenix connectors with de-embedded audio from the selected digital input (SDI or AES/EBU)
Two AES/EBU outputs with de-embedded audio from the SDI input on BNC connectors, and two AES/EBU inputs on BNC as well
Two balanced XLR jacks supply the audio output of the selected source – to patch the signal into other equipment
Five speakers driven by three custom amplifiers deliver accurate audio monitoring, with the dedicated woofer handling frequencies below 500 Hz
Total magnetic shielding allows video monitors to be used adjacent to the AMP1-VSD
The speakers are protected by an output limiter to avoid damage from hot input signals
Also features digital input status LEDs, a 3 LED phase correlation warning system, and a headphone output
Customer reviews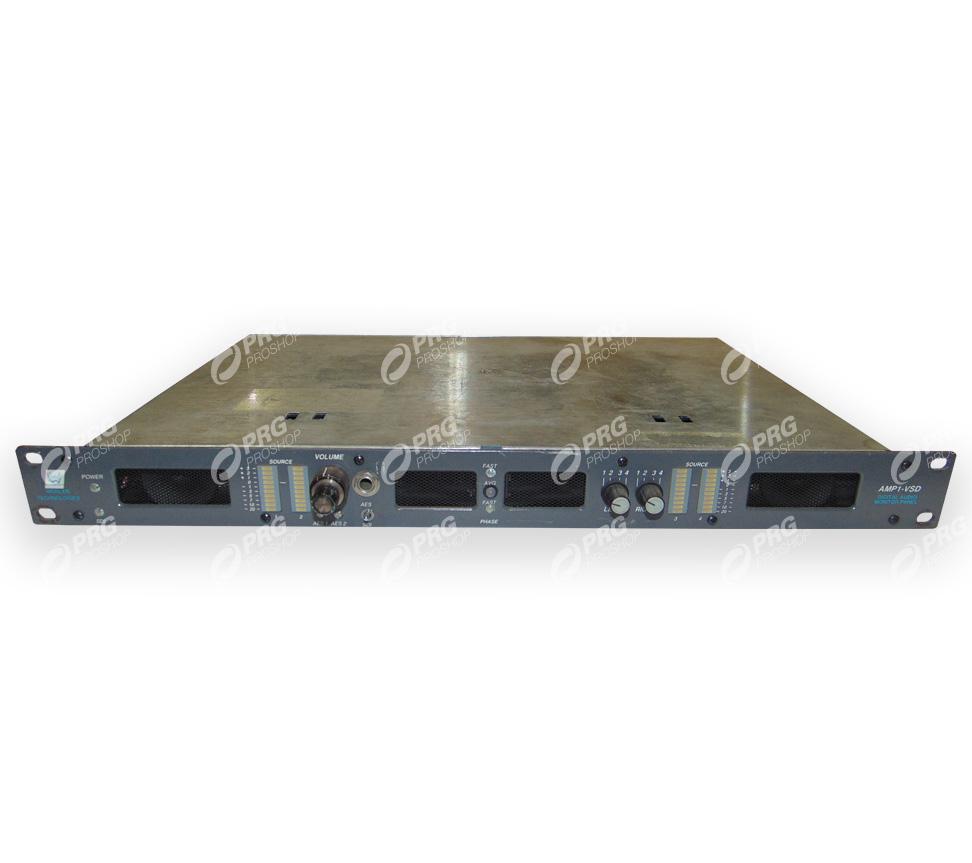 Return to the main product page to write a review.
All reviews come from verified purchasers
Wohler AMP1-VSD Audio Monitor
Store Policies
Shipping Policy

Shipping amount will be attached to the final invoice.

Refund Policy

All sales are final. If a damaged shipment is not immediately refused, Soundsupply reserves the right to refuse a customer refund.

Cancellation / Return / Exchange Policy

By ordering an item on Gearsupply, you are committing to paying and purchasing the product. Except for extraordinary circumstances, no returns or exchanges permitted.
We use cookies to improve your experience on our website. By browsing this website, you agree to our use of cookies.