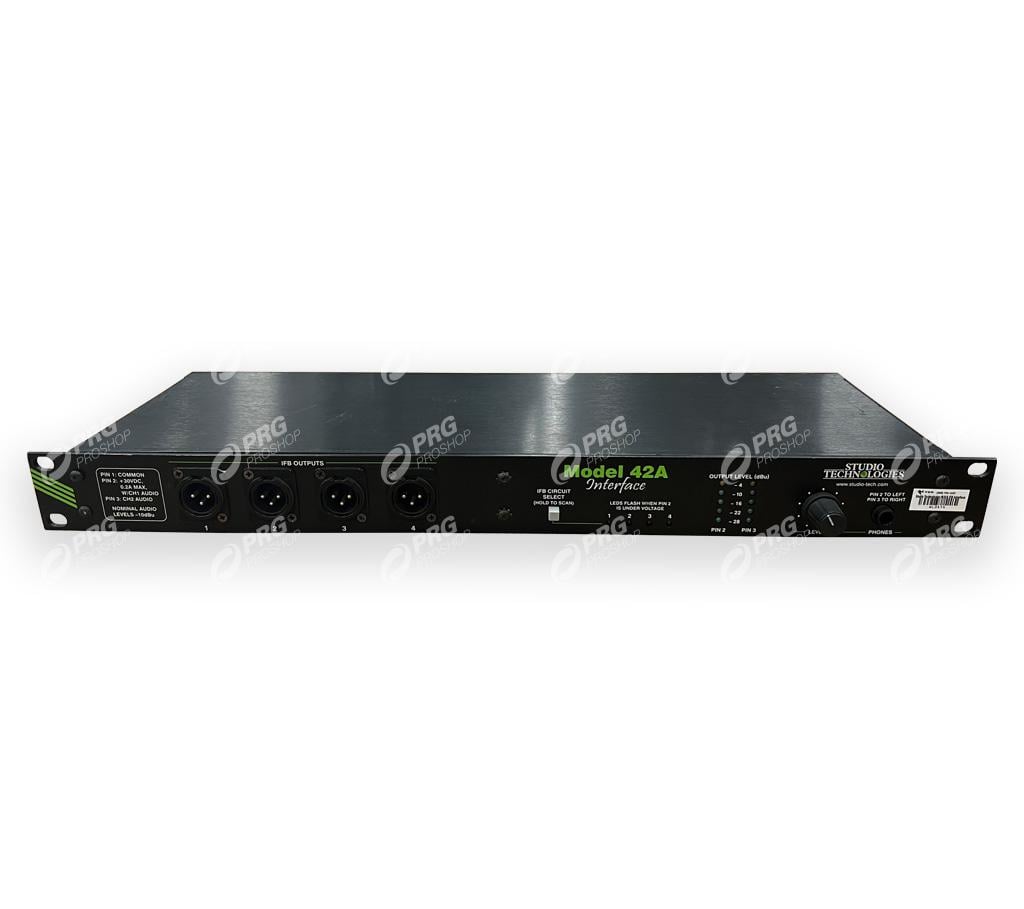 Studio Tech Model 42A IFB 4ch Interface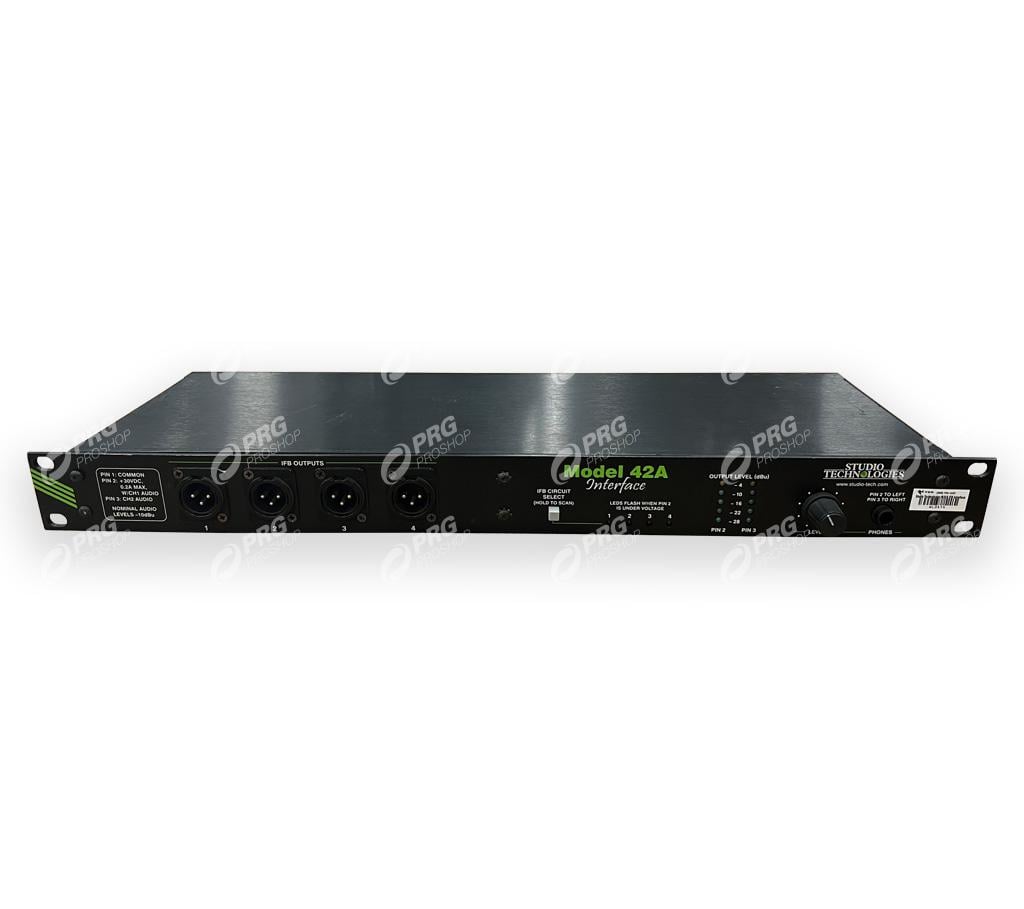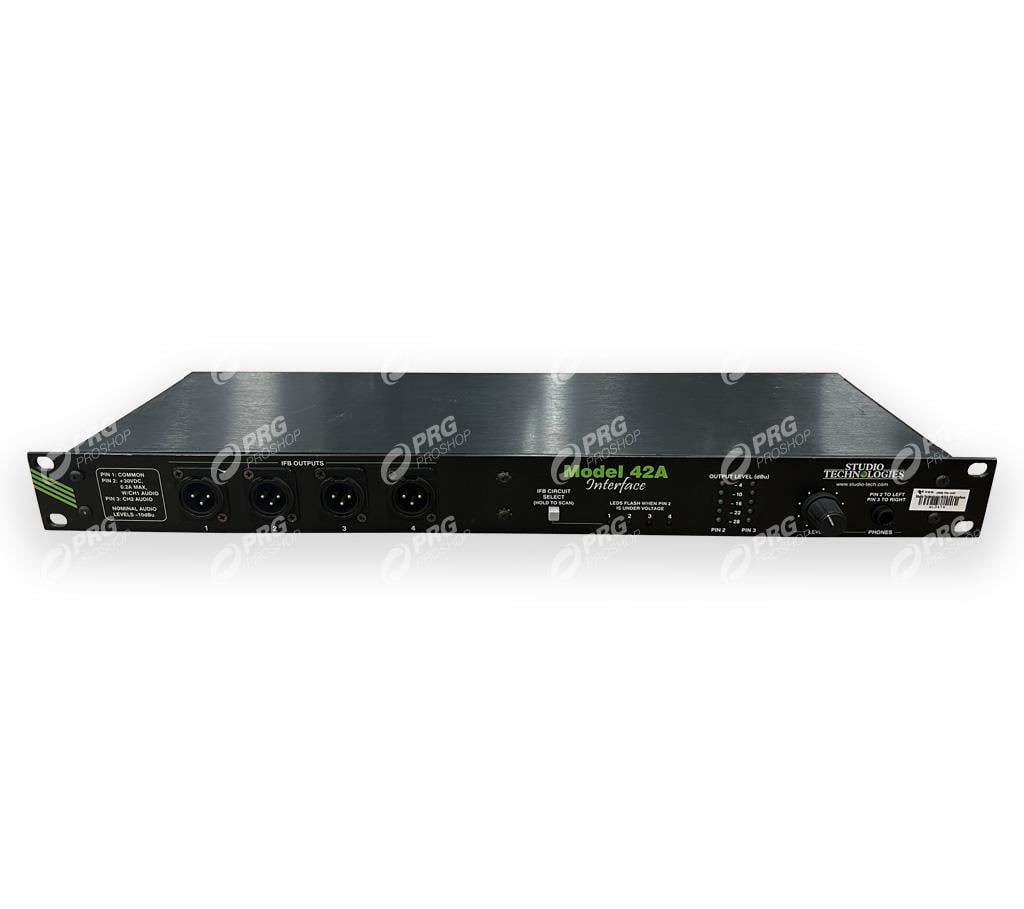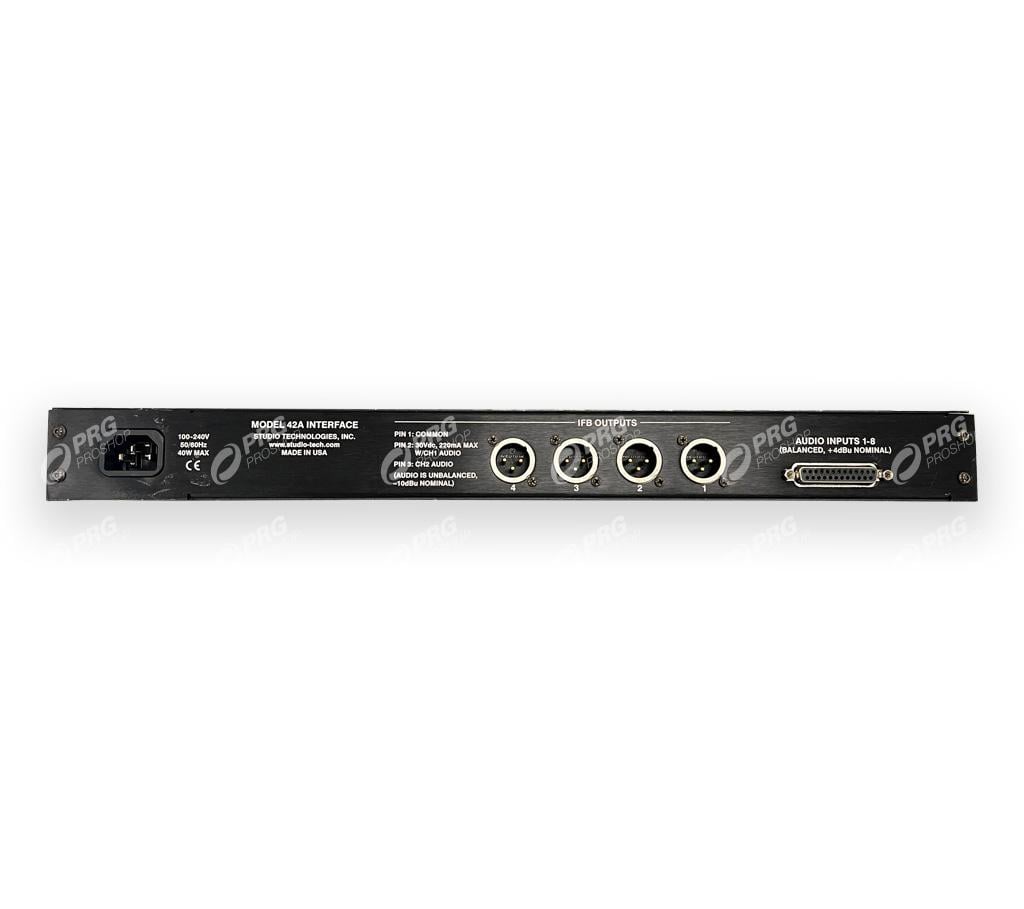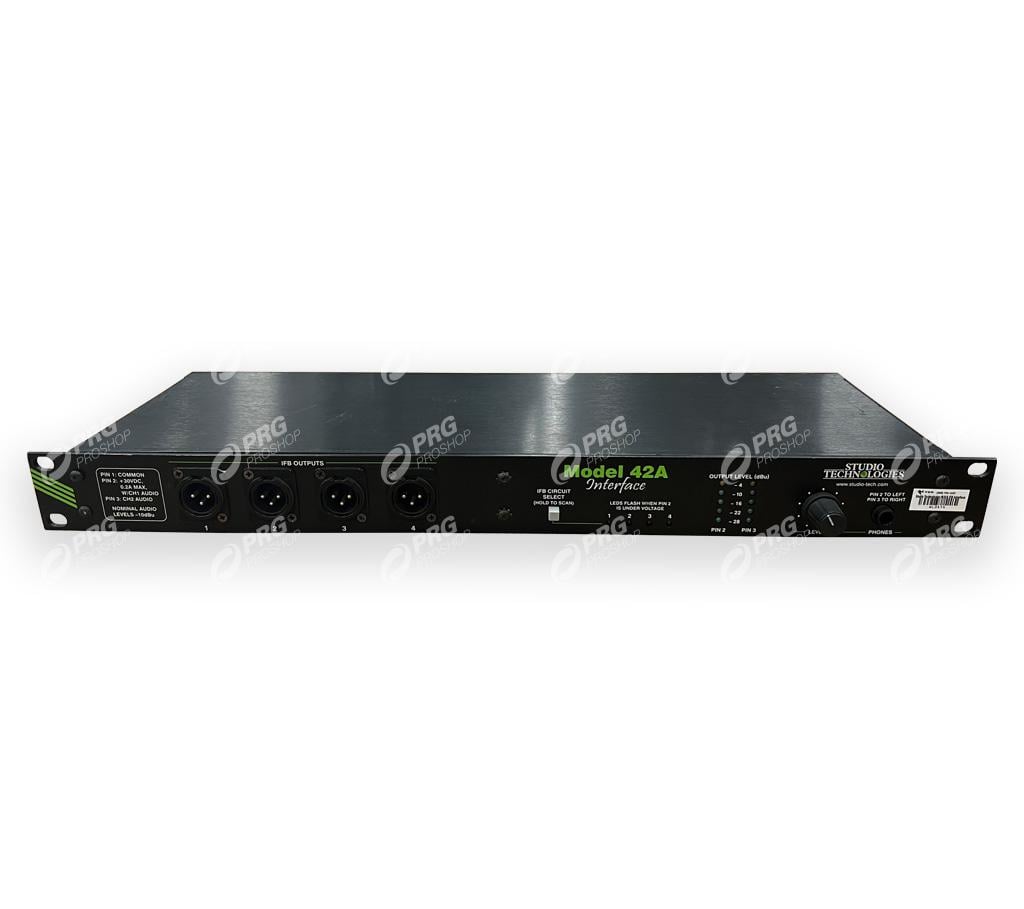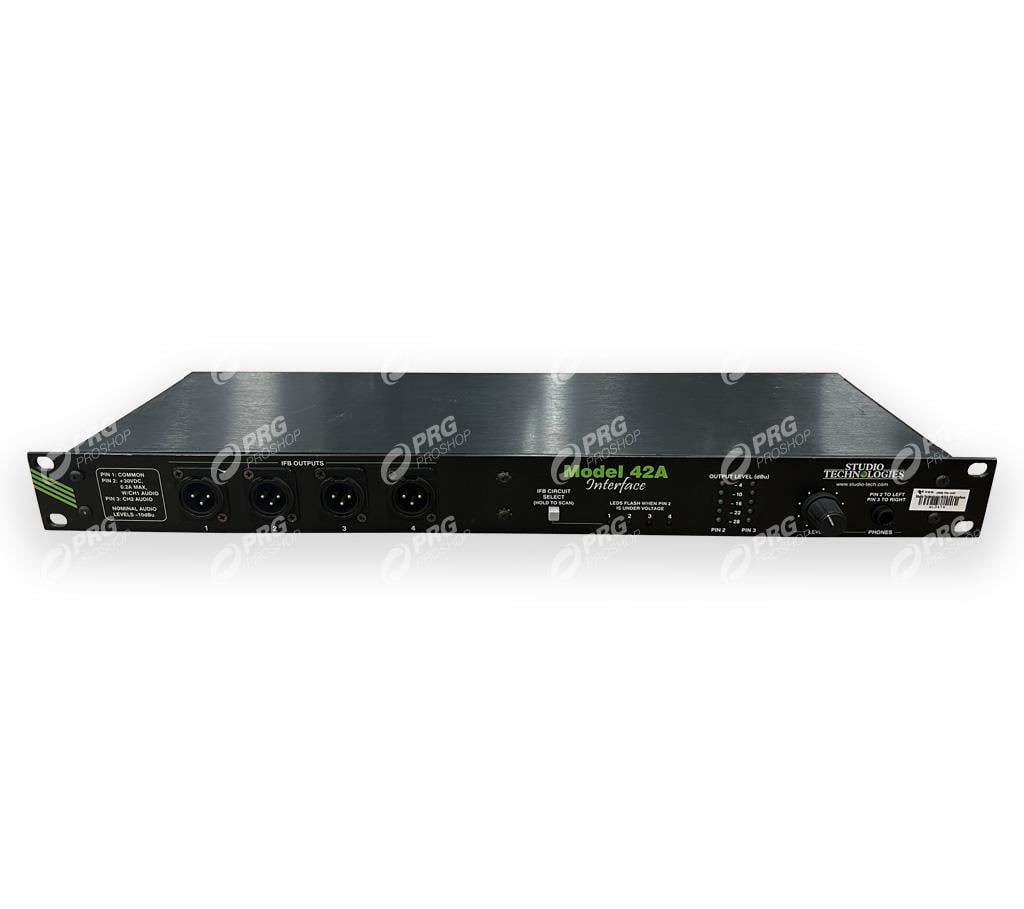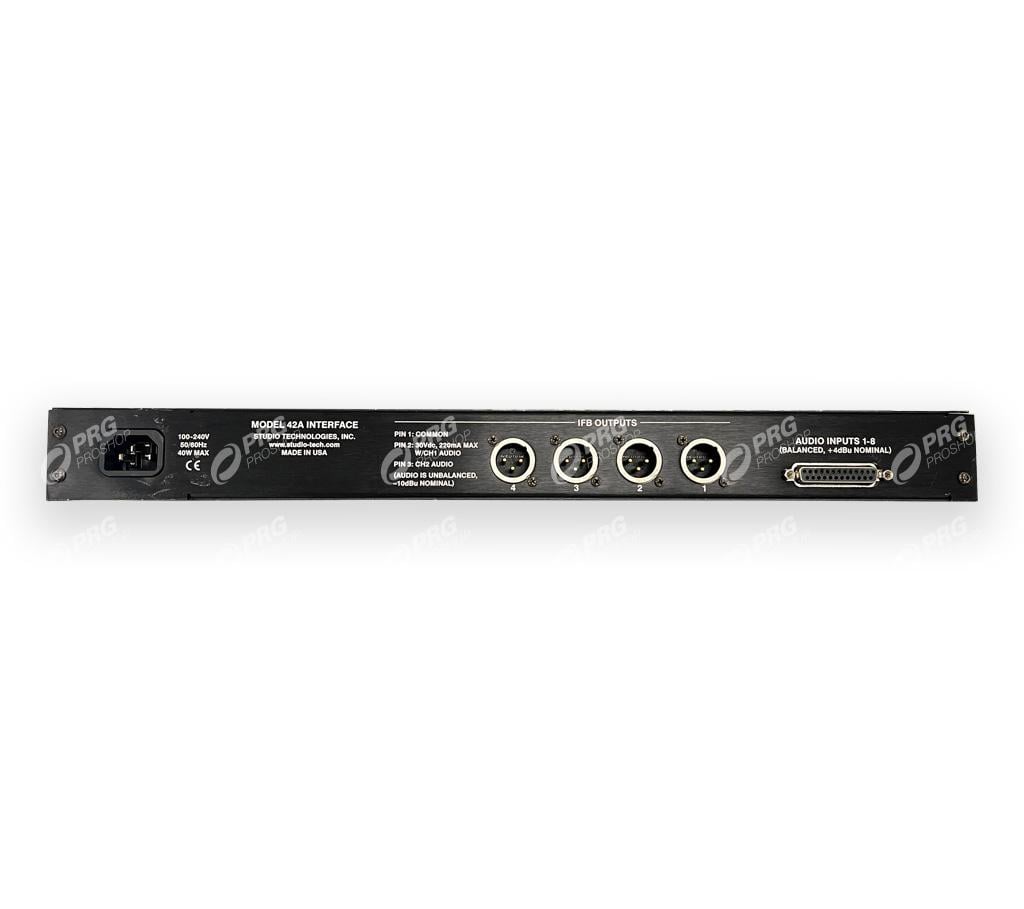 Product Overview
Professionally maintained and teched prior to shipment.
The Model 42A is designed to create broadcast-standard IFB outputs from line-level audio sources. The unit's primary application is to interface analog outputs associated with digital matrix intercom systems with broadcast IFB user devices. The Model 42A creates four independent IFB outputs. For convenience, the four outputs can be connected by way of eight 3-pin male XLR connectors; four of which are located on the back panel and four on the front. Each IFB output provides DC power and two analog audio signals to support the connected IFB user devices. The Model 42A's audio quality is excellent; little hiss, hum, or other artifacts are present. To ensure optimal operation, the unit provides resources for visually and audibly monitoring the audio output signals. In addition, the DC output voltage is monitored for fault conditions.
Customer reviews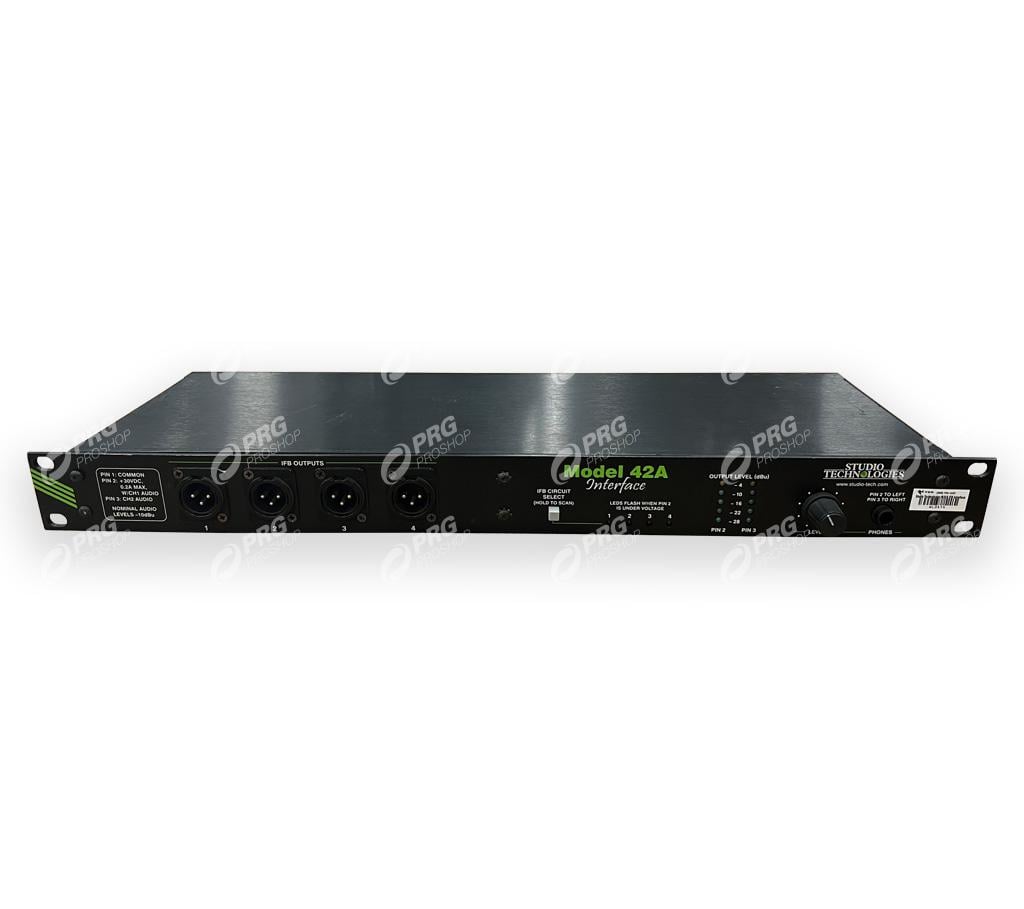 Return to the main product page to write a review.
All reviews come from verified purchasers
Studio Tech Model 42A IFB 4ch Interface
Store Policies
Shipping Policy

Shipping amount will be attached to the final invoice.

Refund Policy

All sales are final. If a damaged shipment is not immediately refused, Soundsupply reserves the right to refuse a customer refund.

Cancellation / Return / Exchange Policy

By ordering an item on Gearsupply, you are committing to paying and purchasing the product. Except for extraordinary circumstances, no returns or exchanges permitted.
We use cookies to improve your experience on our website. By browsing this website, you agree to our use of cookies.